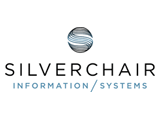 (Charlottesville, VA) January 28, 2014—Silverchair announced today the launch of McGraw-Hill Professional's Access medical product suite on the SCM6 platform, bringing enhanced features, an updated and responsive user interface, a more powerful search, and more robust curriculum-building tools to medical students, residents, and practitioners who have come to rely on the products' high-value content and functionality for education, training, and patient care.
The first generation of the Access products was launched on Silverchair's custom publishing platform beginning in 2004. This second generation on SCM6 will allow the products' worldwide users to even more effectively use content from more than 180 leading medical textbooks to learn, make better clinical decisions, and achieve better patient outcomes.
The Access medical sites also feature hundreds of videos, interactive self-assessment and cases, and tens of thousands of images, all of which are semantically tagged to create dynamic topical relationships. The Custom Curriculum module allows instructors to create and assign learning modules to groups of students using these rich content resources across all the Access products, expanding its capability as a learning management system that is well established as a powerful training and reporting tool by residency program directors in multiple specialties.
In addition to the migration of AccessMedicine, AccessSurgery, AccessPharmacy, AccessAnesthesiology, AccessPediatrics, AccessPhysiotherapy, and AccessEmergency Medicine, Silverchair developed the new OMMBID as part of the project, featuring the world's most respected textbook on genes and the genetic mechanisms underlying human disease.
The continuous updating of the textbook resources on the Access sites will be supported by Silverchair's Zipline content publishing tool, which includes automated semantic enrichment, while Silverchair's Silvermine analytics module will provide dynamic usage statistics for McGraw-Hill Professional to use in planning further enhancements to the products.
"While we're proud of the success of the first generation of Access products, we're even more pleased that SCM6 was so well positioned to meet the needs of these products as McGraw-Hill Professional wanted them to evolve in response to their careful attention to customer needs," said Thane Kerner, CEO of Silverchair Information Systems. "We admire their energy for customer-focused innovation and are excited to begin this new era of our close collaboration to provide these market-leading medical education products."
Visit the new site at mhmedical.com.
###
About Silverchair Information Systems
Founded in 1993, Silverchair delivers advanced semantic technologies, publishing platforms, and e-learning solutions to scientific, technical, and medical publishers; professional societies; and the federal government. Silverchair is headquartered in Charlottesville, VA. See www.silverchair.com.
For More Information Contact:
Robert G. Murray
Vice President, Business Development
Silverchair Information Systems