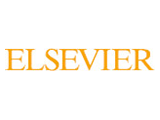 Elsevier, a world-leading provider of scientific, technical and medical information products and services, today announced the winner of the firstNetter Atlas Medical Illustration Contest. Paul J. Kim, a professional medical illustrator based in Montclair, N.J., was selected by a distinguished panel of judges who chose 10 finalists, with Mr. Kim as the grand prize winner.
The announcement was made at the recent Annual Meeting of the American Association of Clinical Anatomists in Denver, CO, by officials from Elsevier, publisher of the best-selling Netter Atlas of Human Anatomy. Mr. Kim, who has an MS in Medical Illustration from the Georgia Health Sciences University, was among 37 contest entrants from nine countries and all walks of life. Mr. Kim will receive a cash prize of $5,000.
Contest participants were challenged to create an original illustration demonstrating the spatial relationships of the nerve root and the surrounding structure that could potentially replace the Netter Atlas plate 163-top in the new edition of the Atlas. The current image is a straight axial section.
"Our consulting editors thought an image showing a different perspective could be more instructive," said Linda Belfus, Senior Vice President and General Manager for Content, Clinical Solutions at Elsevier. "We understand the importance of medical illustrators to the education of clinicians and the practice of medicine, and we want to be a part of highlighting the talented professionals who are following in the footsteps of Dr. Frank Netter."
The contest was designed to identify emerging artists in the complex field of medical illustration. Blending scientific understanding with artistic technique, today's medical illustrators use advanced computer technology to create illustrations, infographics and animations used in medical education, patient information, health news, law and pharmaceutical advertising.
The value of detailed images in illuminating medical content has been recognized for almost 100 years. However, it was Dr. Netter (1906-1991), with his unique combination of artistic training and a physician's perspective, who took anatomical illustration from a simple quest for verisimilitude and raised it to an art. He brought the hand of a master medical illustrator, the brain of a physician, and the soul of an artist to portray the beauty and complexity of the human body in sickness and in health. His Atlas of Human Anatomy has been a core element in the education of generations of physicians in the U.S. and abroad and is recognized as the standard in the field.
In a 1986 article The New York Times hailed Dr. Netter as the "Michelangelo of Medicine." Paul Kim joins the growing list of outstanding medical illustrators inspired by this master illustrator, physician and teacher.
For more information about the Netter Atlas Medical Illustration Contest, go to www.netterimages.com/artcontest