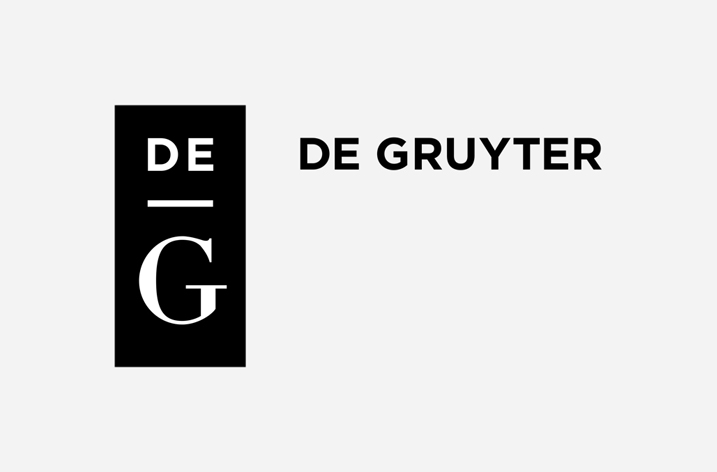 Academic publishing house De Gruyter and Medieval Institute Publications (MIP) are extending their existing partnership. Moving forward, De Gruyter will distribute eBook versions of MIP's entire backlist of over 150 titles and 9 book series via degruyter.com as part of their publisher partner program.
The digitization of all titles is currently being finalized and the complete eBook collection is expected to be available for libraries and individual customers around the world on degruyter.com by the end of 2023.
De Gruyter and MIP have been cooperating closely in editorial and production to develop MIP's and De Gruyter's medieval studies portfolio further since 2018. Under the existing partnership, MIP and De Gruyter have co-published a total of 87 books exploring what it means to be human through literature and literary culture, lived experience, art, music and drama in late antiquity, medieval and early modern literature. The partnership builds on both publishers' excellent global reputations and existing programs in Medieval Studies and has allowed MIP and De Gruyter to develop new areas of publication and reach a new readership.
MIP joins publisher partners such as University of Toronto Press, Amsterdam University Press, University of Pennsylvania Press, and others in De Gruyter's Publisher Partner Program, which started in 2012 and has since then expanded globally to include over 20 partners. De Gruyter distributes complete eBook collections for their partners via degruyter.com and has made thousands of previously out-of-print titles available again by digitizing them.
In its 45-year history, Medieval Institute Publications (MIP) has made its mission to publish books and journals that delve into the mysteries of the medieval era, seeking answers to some of the most intriguing questions of our time.
"We are excited to enhance what is already a highly successful partnership by welcoming MIP to the University Press Library. We will continue to acquire and publish exciting new research in close cooperation with MIP to curate a preeminent Medieval Studies program that is discoverable and visible to scholars around the world," said Manuela Gerlof, Vice President Publishing, Humanities & Social Sciences at De Gruyter.
"Medieval Institute Publications is thrilled to enter into this new level of partnership with De Gruyter, a relationship which we have found to be incredibly fruitful thus far, and digitizing our backlist will not only expand the global reach of our program, but will also bring our titles to new readers and a new audience. We look forward to seeing where this expansion of our partnership leads," said Theresa Whitaker, Editor-in-Chief, Medieval Institute Publications.