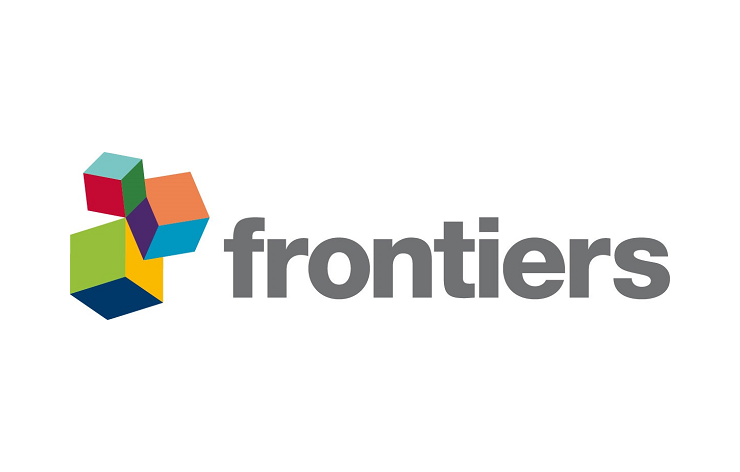 The open-access scholarly publisher Frontiers is pleased to share its progress results for 2020 today. The organization, which was founded in 2007, reached several significant milestones last year. These include more than one billion research article views and downloads, the publication of its 150,000th research article, a 10% increase in staff count worldwide, and maintaining its position as the fifth most-cited publisher.
Of particular note in the context of the COVID-19 pandemic was the launch of Frontiers' Coronavirus Knowledge Hub last March. Since its launch, 3,560 articles have been selected for publication from more than 10,160 submissions. Articles have been viewed and downloaded more than 20 million times and account for more than USD4 Million in fee waivers. The platform has also been used to aggregate an estimated USD1.5 Billion in funding opportunities for coronavirus research through 214 funding calls.
The announcement comes after the scholarly search database Dimensions revealed earlier this year that open-access publications have surpassed subscription publications for the first time, indicating a major shift in an industry known for its resistance to change.
Other key results from over the last year include:
Frontiers is the 5th most-cited publisher with the average article citation count increasing from 3.6 in 2019 to 3.9 in 2020.
43 journals have a Journal Impact Factor from Web of Science's Journal Citation Report and 50 journals have a CiteScore from Elsevier's Scopus Database.
27 new journals were launched in 2020. Most align to the United Nation's Sustainable Development Goals, including Frontiers in Conservation Science and Frontiers in Global Women's Health. Frontiers now hosts 103 journals across 866 academic disciplines.
In 2020, there were 380 million article views and downloads, an increase of 62% over the previous year, totaling more than one billion since 2007.
More than 760 people across seven locations around the world make up the workforce, with 10% having been added to the headcount over the previous 12 months.
77 new institutional members joined in the last year, including the University of Oxford, CERN, and Bibliosan, bring the total number to 240. There are now transparent national open-access publishing agreements for organizations in Austria, Sweden, Qatar, the UK, and Norway.
In an industry first, Artificial intelligence was deployed to help review research papers and assist in the peer-review process. Frontiers' Artificial Intelligence Review Assistant (AIRA) now helps editors, reviewers and authors evaluate the quality of manuscripts.
Frontiers for Young Minds, Frontiers' journal for kids and teens, now has 581 articles and 7.6 million views and downloads. Articles are available in English and Hebrew, and Arabic versions are planned to launch very soon.
The Frontiers scholarly community grew to more than 117,000 editors and 671,000 authors from leading institutions around the world. An additional 16,000 new editors joined the editorial board in 2020.
Dr. Kamila Markram, CEO and co-founder of Frontiers, said: "The rapid and open sharing of all COVID-19 research results, together with intensified international scientific collaboration, have made it clear that open science is the only way through a crisis this serious. It must, therefore, remain the global standard throughout academic publishing as we seek to address future challenges.
"Together, we have accomplished a lot over the last 12 months. I would like to offer my sincere thanks to all our authors, editors, and reviewers for their invaluable contributions and for their ongoing commitment to open science. However, our mission is not over yet. Making all science open will better prepare us for future pandemics and other threats. It will also accelerate urgently needed solutions to the greatest challenge of our time – climate change."