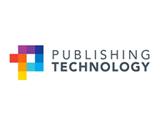 An increasing number of people are now using their mobile phones to read ebooks, a survey by Publishing Technology revealed today.
The survey of 3,000 consumers across the US and UK found that 43 per cent have read an ebook, or part of an ebook, on their handsets, and that 66 per cent (59 per cent UK/ 72 per cent US) of mobile phone book readers currently read more on their phones than they did last year.
However, despite the mobile phone's overall growth in appeal and popularity as a reading device, the survey discovered that readers, particularly those in the UK, tend to read on their handsets fairly infrequently and in much shorter bursts, compared to the amount of time they would spend reading printed books or ebooks on tablets and ereaders.
Just 26 per cent of British mobile phone book readers use their devices to read more than once a week in contrast to 53 per cent of their American counterparts. Two thirds of Brits (65 per cent) like to spend less than 30 minutes reading on their mobile phones at each sitting, whereas half (50 per cent) of Americans are comfortable spending more than 30 minutes on each mobile phone reading session.
Unfinished business
In the USA, 46 per cent of mobile readers claimed they regularly finish books on their phones, with 34 per cent reading books across multiple devices, including their handsets. Curiously in the UK the completion rate is far lower at just 17 per cent, with 28 per cent regularly switching between devices. Exactly half (50 per cent) of all respondents said they read exactly the same content on their phones as they do on other formats with 29 per cent suggesting they preferred to indulge in shorter content forms on their mobiles.
Obstacles to mobile reading
According to respondents who were opposed to reading full-length books on their phones, the main turn offs were: general lack of convenience (40 per cent), mobile phone over usage (31 per cent), unpleasant overall reading experience (33 per cent) and ease of use and accessibility shortcomings with platforms (24 per cent).
Additionally, people who don't read on their mobiles cited a number of catalysts that could potentially encourage them to read on their phones more readily: better user experience (21 per cent), more bundling deals (15 per cent), an increase in price promotions (15 per cent) and wider availability of shorter content forms (13 per cent). Half (50 per cent) of all survey respondents across the UK and US said nothing could encourage them to read books on their mobiles
Who is winning the tech war?
The survey also unveiled UK consumers' preferences when it comes to the mobile handsets and reading platforms available. Apple was voted top dog in the device category, with 40 per cent of mobile readers claiming to be iPhone users, compared to 28 per cent who own a Samsung and seven per cent who own either an HTC or Nokia.
In the battle of mobile phone reading platforms, Amazon and Apple have 81 per cent of the market share between them, with Amazon's Kindle ahead on 50 per cent and Apple's iBooks on 31 per cent. Kobo and Nook lie in third and fourth places with nine per cent and six per cent respectively. Interestingly, iBooks is closing ground on Kindle among the younger generations. The study found that 41 per cent of 18-24 year olds are using Kindle versus 39 percent who are now using iBooks
Crime pays
Those interviewed in the UK were also quizzed on their favourite genres for mobile reading. The crime/thriller category came out on top (27 per cent), followed by autobiographies/biographies (25 per cent), general fiction (20 per cent), sci-fi/fantasy (19 per cent) and romance/erotic fiction (18 per cent).
Britons' favourite places to read books on their mobile phones are the comfort of their homes (47 per cent) and on public transport (also 47 per cent), with 36 per cent reserving the pleasure for holidays and 11 per cent enjoying a cheeky read on the lavatory!
Commenting on the results, Michael Cairns, CEO of Publishing Technology, said: "A lot has been said in recent years about mobile phones being used increasingly as book reading devices, and this is certainly something that has been noted by us as a company and our publishing clients. There is a real absence in data about what, where and how we consume books on these devices, which is why we wanted to conduct this research. 
"The mobile's rise in popularity among readers is substantial and significant, but so too are the abandon rates and infrequent, speedy reading sessions – this all tells us that the technology still has a long way to go to satisfy readers' expectations and keep them coming back for more. But as 'phablets' become more widespread and platforms seek to rapidly develop the mobile e-reading experience, I think we can expect the growth of mobile phone book reading to continue at similarly impressive rates in the years to come," he concluded.
The Mobile Book Reading Habits survey was conducted by OnePoll on behalf of Publishing Technology. The full results can be accessed at www.publishingtechnology.com/research