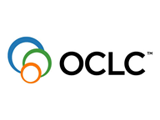 Sixteen more libraries have announced that they have selected OCLC WorldShare Management Services, the first cooperative, Webscale library management services that streamline cataloging, acquisitions, circulation, license management and workflows with a powerful discovery and delivery tool for library users.
OCLC WorldShare Management Services enable libraries to share infrastructure costs and resources, as well as collaborate in ways that free them from the restrictions of local hardware and software. Libraries using WorldShare Management Services find that they are able to reduce the time needed for traditional tasks and free staff time for higher-priority services.
"We selected WorldShare Management Services because we really wanted to get away from managing servers and back-office infrastructure and focus more of our time on working with student- and faculty-specific projects," said Stanley J. Wilder, University Librarian, The University of North Carolina at Charlotte, one of the newest members of the WorldShare Management Services community. "Plus, we wanted the ability to manage all of our various library services under one platform—using true multi-tenancy architecture that also would allow UNCC to benefit from cloud-based collaboration among our library peers."
UNC Charlotte is North Carolina's urban research university. It is the fourth largest campus among the 17 institutions of The University of North Carolina system and the largest institution of higher education in the Charlotte region.
Among the new subscribers to OCLC WorldShare Management Services:
OCLC WorldShare Management Services were released for general availability in the United States 16 months ago. Today, a total of 148 libraries have signed agreements to use the new services and 52 sites are already live.