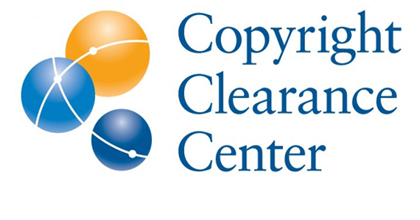 Copyright Clearance Center, Inc. (CCC), a not-for-profit organization and leading provider of licensing solutions, announces over 100 campuses have signed up for CCC's Get It Now service since its 2011 launch. Get It Now complements an institution's Interlibrary Loan (ILL) borrowing services by providing digital copies of journal articles in minutes as opposed to days.
Institutions of higher education use Get It Now to provide library patrons with immediate fulfillment of full-text articles from unsubscribed journals 24 hours a day, seven days a week through a single, cost-effective and easy-to-use application integrated directly into their workflow. Such institutions include Drake University, Eastern Kentucky, Nazareth College of Rochester, St. Anselm College, University of Wisconsin Madison and West Virginia University, among others.
The University of Texas and University of Vermont went even farther. They recently embraced both Get It Now and the Annual Copyright License for Academic Institutions enabling them to obtain copyrighted content quickly and efficiently and share it with faculty, students and staff in course materials and scholarly research. Other institutions that have both Get It Now and the Annual Copyright License include Brooklyn Law School, St. Catherine University, SUNY Tompkins Cortland Community College and The Chicago School of Professional Psychology.
"With the Annual Copyright License, we can now make the content from Get It Now more widely available to our students and faculty," said Mara Saule, Dean of Libraries, University of Vermont.
"Since its successful launch last year, we've listened to customer feedback and added several new features, such as integration with Atlas Systems' popular Odyssey electronic document delivery service, automated duplicate order prevention, and integration partnerships with leading link resolver vendors Ex Libris, Innovative Interfaces Inc. and Serial Solutions." said Miles McNamee, VP, Licensing and Business Development, CCC.
Get It Now was developed with the cooperation of The California State University system, the Information Delivery Services Project at The State University of New York at Geneseo, and Elsevier. It includes content from over 15 leading journal publishers, including Informa Healthcare, John Wiley & Sons, Nature Publishing Group, Springer and Wolters Kluwer, representing more than 8,500 journals and millions of articles. Additional publishers are being added every month.