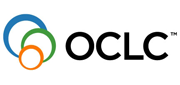 Public libraries in the U.S. are working with the OCLC cooperative to help make OCLC WorldShare Management Services the 21st-century solution for library management. San Juan Island Library, Friday Harbor, Washington, and Union County Public Library, North Carolina, have recently selected OCLC WorldShare Management Services as their Web-based cooperative library management solution.
The San Juan Island Library plans to implement OCLC WorldShare Management Services by the end of 2012. Marjorie Harrison, Library Director, said the decision to select WorldShare Management Services was based on the seamless integration of the services and the potential to streamline processes and lower costs.
"We chose WorldShare Management Services because we appreciated the fact that everything was interconnected," says Ms. Harrison. "We wanted to save staff time and make discovery of our items and others' items easier for our patrons. WorldShare Management Services could offer us the tools to meet these objectives."
Ms. Harrison will share her library's story during a special OCLC event at the 2012 Public Library Association Conference in Philadelphia. The event, which will illustrate how libraries using OCLC WorldShare Management Services are able to reduce the time needed for traditional tasks and free staff time for higher-priority services, will be held Thursday, March 15, from 1:30–3 p.m. in the Courtyard by Marriott Philadelphia Downtown, Salons II–III.
Union County Public Library also plans to implement WorldShare Management Services by the end of this year. Library Director Martie Smith said that her staff is excited to transition to a solution that will "give us the ability to take the library beyond the walls of our buildings, and will give the public better opportunities to find our resources, whether they are traditional library users or not. We are looking forward to more proactively serving our communities," she said.
OCLC WorldShare Management Services provide libraries with a new approach to managing library services cooperatively, including integrated acquisitions, cataloging, circulation, resource sharing, license management and patron administration, as well as a next-gen discovery tool for library users. The services enable libraries to share infrastructure costs and resources, as well as collaborate in ways that free them from the restrictions of local hardware and software.
OCLC WorldShare Management Services were released for general availability July 1, 2011. Today, more than 35 libraries are live with WorldShare Management Services and the number of libraries worldwide committed to using OCLC WorldShare Management Services is more than 180.