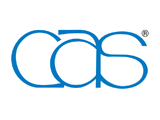 Chemical Abstracts Service (CAS), the world's authority for chemical information, announced today a five-year agreement for SciFinder®, the choice for chemistry research, with the Prague Consortium, a consortium of schools in Prague, and the Czech Academy of Science institutes. The long-term agreement guarantees that faculty, staff, students, and other researchers at member institutions in the Czech Republic's storied capital can access the most accurate, comprehensive and current research, available only in SciFinder.
SciFinder, the preferred source of chemical information for scientists worldwide, is now available to academic researchers in science departments in universities throughout Prague. Because access to SciFinder is unlimited, researchers in multiple areas of study, including biochemistry, biology and related biosciences, pharmacy and pharmacology, forensics, physics, medical and dental, biomedical engineering and material science, will be able to take advantage of the research tool.
A celebratory event was held last week in Prague to recognize the agreement between the organizations.  Members of the Prague Consortium spoke to the unique collaboration founded by this consortium, and the event also included awards for Ph.D. students, postdocs, and scientists from member organizations.
"Prague has long been a hub of important research in the sciences. This partnership will ensure the thousands of academic and government researchers in the city continue a tradition of scientific discovery," said Prof. Karel Melzoch, MSc. Ph.D., Institute of Chemical Technology Prague Rector. "We are pleased to provide academic and government researchers in Prague access to SciFinder so they can continue to compete with the world's most respected universities and institutions."
The five-year agreement provides SciFinder to the Institute of Chemical Technology Prague, representing the Prague SciFinder Consortium for themselves, and on behalf of the Charles University, Institute of Chemical Process Fundamentals, Institute of Inorganic Chemistry,
Institute of Organic Chemistry and Biochemistry, and J. Heyrovsky Institute of Physical Chemistry.
"CAS was pleased to join members of the Prague Consortium in celebrating its commitment to SciFinder for years to come," said Christine McCue, vice president of marketing at CAS. "This agreement will enable consortium members to advance their research initiatives by making faster, more informed decisions with access to the world's largest collection and most authoritative of chemistry and related scientific information."