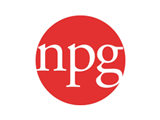 The Asia-Pacific (APAC) region has maintained its world-leading reputation for high-quality scientific research, according to the Nature Index APAC supplement 2015, published today as a supplement of Nature. APAC nations contributed more than 25% of articles included in the Nature Index database in 2014.
China leads the way in the region, trailing only the United States in the total number of high-quality science papers published between 1 January and 31 December 2014. Japan, South Korea, Australia, India, Singapore and Taiwan also made significant contributions in the same period.
First launched in November 2014, the Nature Index is a database of author affiliations and institutional relationships, used to track contributions to articles published in 68 science journals. Highlights of note from this year's supplement:
Many countries in APAC focus on chemistry and the physical sciences, including China, India, Japan, Malaysia, Taiwan, Thailand, Singapore, and South Korea. This compares to the global view, which is more evenly balanced between life sciences, physical sciences and chemistry
Nearly 90% of India's NI publications are in physical sciences and chemistry
Based on weighted fractional count* (WFC), China is the region's leading contributor in three of the four categories; chemistry, physical sciences, earth and environmental sciences
Japan leads the region in life sciences
New Zealand's strengths lie in Earth & Environmental Sciences
Singapore boasts one of the world's highest numbers of scientists and engineering researchers per capita. The NI supplement notes its global standing in electronics, petrochemicals and pharmaceuticals and its strong track record in international collaboration
Australia outperforms Japan and China in its relative output in Nature and Science journals
Australia and India have two of the highest rates of global collaboration in APAC – with more than 80% of collaboration involving non-APAC nations
Australia's recent and near-term funding cuts are discussed in the editorial, and their impacts on R&D performance remain to be seen
Executive Editor of Nature, Nick Campbell, believes that the leading countries in the region, and especially China, are benefitting from increased investment in research:
"China is reaping the fruits of sustained increases in investment into research, to the extent that it is now one of the world's leading producers of high quality research papers, as the Nature Index illustrates."
More information about the Nature Index is available at natureindex.com.