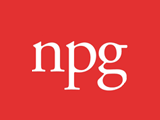 Naturejobs, the international jobs board from Nature Publishing Group, is further expanding its services for jobseekers with a new mobile app that can be downloaded free of charge to iPhone and Android devices. Naturejobs.com also re-launched in May, providing a new look and improved functionality including the ability for users to upload a CV to their profile. Jobseekers have already uploaded over 10,000 CVs to the site.
The Naturejobs mobile app allows users to search and view thousands of science jobs in more than 100 countries. Job searches are simple and fast-loading and those jobs that are suitable can be emailed. It is available free to download at Apple's App Store or Google Play and is also linked to from www.nature.com/mobile/naturejobs.
The re-launched naturejobs.com enables users to apply for jobs faster by uploading their CV and cover letter to their accounts. Jobseekers can find the most relevant position for their skill set through new enhanced search filtering options and also by creating job alerts sent via email, based on their search criteria. Additional features have been regularly added to the site since May, including new Career Toolkit content, the ability to capture extra user data and job suggestions. The site is also a resource for science recruitment news, features and career advice and hosts theNaturejobs blog which features regular topical posts on science careers. The Naturejobs Twitter andFacebook feeds have also been integrated into the site.
Naturejobs.com will also add to its range of options for employers looking to target jobseekers. This currently includes free job advertising, premium job upgrades and search word targeting. Employers will be able to access the Naturejobs CV database in 2013. They will be able to search and view jobseeker CVs from a wide range of sectors, disciplines and geographic locations.
"Naturejobs is the largest dedicated jobs board for the scientific community worldwide," said Andrew Douglas, Global Head of Advertising and Sponsorship, NPG. "We have worked hard to craftnaturejobs.com into an eminent career resource for scientists, and these new digital services add to our objective to be the premier platform for both scientific jobseekers and employers."
Naturejobs is the worldwide career resource for scientists, providing a wide range of career advice and information across NPG journals as well as centrally at naturejobs.com. Job seekers can find a wide range of scientific career information and news as well as expert advice, all free to access atnaturejobs.com. Employers can also post jobs free of charge on naturejobs.com, the world's largest dedicated scientific jobs board with over 10,000 live vacancies.