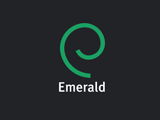 How does social media affect the way we receive and create information together? As one of the most powerful sources for news updates through platforms such as Twitter and Facebook, social media has ultimately changed the way we obtain and use information. In a new book, "Social Information Research" co-editors Gunila Widen and Kim Holmberg explore how social networks, social interaction on the web, and social media have impacted on the way we use information, and the consequences of this on our own information behaviour.
Examining current research in the field, with special emphasis on new innovations, this new book examines social media in the context of information science. It explores how social information has been used in fields such as biology, psychology and sociology, among others, to inform decision making, health and well-being and government practices through the use of such tools as blogs, wikis, tagging and social networks for both sharing and acquiring social information.
Editors Gunila Widen and Kim Holmberg explain, "Information we receive from and create together with our social networks is becoming increasingly important. Social information is having a great impact on our information behaviour and there are many possible angles and layers in studying social aspects in information science. This book presents some of these angles – coordinating empirical research with an overview of some of the present research about social information".
Social Information Research is published as Volume 5 of the Library & Information Science book series, published by Emerald Group Publishing. It is available from all the usual book retailers, as well as the Emerald Bookstore http://books.emeraldinsight.com