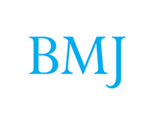 A new software tool to help GPs and commissioners to improve the safety and quality of their prescribing is launched by BMJ Informatica, part of the BMJ Group, today.
Called Prescribing+ it will help support primary care providers and commissioners with prescribing budget responsibilities to reduce prescribing errors in GP practices.
Research amongst GPs showed that GPs are looking for an accurate and simple interface which supports both acute and repeat prescriptions.
Prescribing+ has been developed by BMJ Informatica in conjunction with Eclipse Solutions. It provides clinicians with immediate support when initiating acute and repeat prescriptions by suggesting safe, appropriate and cost efficient alternative medications including links to the BNF and MHRA.
It has been designed so that it doesn't interrupt or delay the prescribing process during patient consultations. GPs can be confident that decisions are based on the latest data about the effectiveness and pricing of any medicines and they are alerted immediately to safety recalls.
Prescribing+ also provides a specialised auditing feature enabling a desk top review with access to the patient record and drug optimisation details.
Users of Prescribing+ also benefit from powerful reporting tools which keep practices up to date with all aspects of performance and savings and provide two-way feedback between medicines management teams and GPs. This helps commissioners and GPs to work together, optimising the use of medicines and making sure that finite resources are concentrated on delivering the best patient outcomes.
Dr David Royal, a practising GP in Middlesbrough said: "Prescribing errors still occur despite our best efforts to avoid them. The new Prescribing+ software enables GPs to retain control of their prescribing whilst facilitating the implementation of locally agreed policies and guidance."