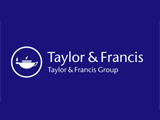 Informa Healthcare, part of the Taylor & Francis Group, are delighted to announce the acquisition of Postgraduate Medicine, Hospital Practice and The Physician and Sportsmedicine.
Established in 1916 by Charles Mayo, Postgraduate Medicine is a rapid peer-reviewed medical journal that communicates the latest research to aid physicians when making treatment decisions, with an emphasis on appealing to primary care physicians.
Hospital Practice is a peer-reviewed journal serving the hospitalist's range of inpatients, covering the latest in-hospital treatments and protocols serving the needs of patients pre- and post-discharge.
The Physician and Sportsmedicine is a peer-reviewed, clinically oriented publication for primary care physicians, which covers the latest primary care-focused treatments serving the needs of our active patient population, examines the latest drug discoveries to advance treatment and recovery, and takes into account the medical aspects of exercise therapy for a given condition.
All three journals provide a rapid publication service and present semi-themed issues that enhance the impact of published articles.
These journals will transition on to the Taylor & Francis Online platform during 2015.