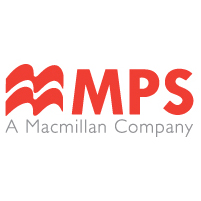 The National Institute of Adult Continuing Education (NIACE) has launched an eBook platform for its adult learning content that uses an eContent hosting product developed by MPS Limited, a Macmillan company. The site's eBook collection will expand rapidly from its current base of 19, and could include enhanced eBooks in the future.
NIACE was keen to strengthen its direct-to-consumer sales channel by creating its own eBook hosting and selling platform. Customers are offered the option to purchase the books in either EPUB or PDF and can browse and search inside each book before buying it.
The eBooks are hosted on a customized version of MPS' eContent platform with a sophisticated admin tool that gives NIACE's Publications team complete control over the eBooks. A secure digital rights management (DRM) solution via the Adobe Content Server reduces the risk of piracy, a major concern for any educational publisher.
Rajiv K. Seth, MD and CEO of MPS Limited, commented: "As the educational publishing industry moves rapidly ahead with digital formats, we are delighted to be playing an active part in NIACE's eBook program."
David Shaw, NIACE's Head of Publications, said: "With eBooks higher on the agenda and becoming more accessible than ever for consumers and for publishers large and small, we are very proud to have entered this fast-growing and essential market by launching our new eBook website (http://ebooks.niace.org.uk). MPS's solution is a perfect fit for our operation enabling us to now deliver to our customers far greater choice and ease in how they access our publications across the world."