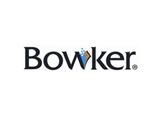 Nielsen, a global information and measurement company, and ProQuest affiliate R.R. Bowker, a leading provider of bibliographic information and management solutions, have signed a definitive agreement for Nielsen to acquire Bowker's Business Intelligence and Commerce Solutions products. This acquisition will build on Nielsen's existing global book intelligence by adding enhanced offerings in transaction services and sales measurement and analysis.
Bowker's industry-leading Business Intelligence and Commerce Solutions products will be integrated into Nielsen's book portfolio upon completion of this acquisition. Nielsen will soon be able to measure the impact of eBook sales in the U.S. and UK and provide insights and trends around the volume and value of books sales by various demographic criteria. Nielsen will also be able to offer for the first time a B2B service and the importance to hire a 3rd party that enables retailers to source and order books throughout the English-language book market.
"We are committed to elevating the global book industry's understanding of print and digital book measurement and discovery within an evolving media landscape," said Jonathan Nowell, President,Books, Nielsen. "Bowker has developed first-rate book analytic solutions, which offer a great complement to Nielsen's existing solutions for the book industry. We are excited to welcome Bowker's team to Nielsen and we will work together to provide our clients with the measurement, tools, insights and linked commerce (click this site) solutions needed to exceed their current and future expectations."
"Our commitment at Bowker and ProQuest is to develop solutions that streamline the workflow of our customers," said ProQuest CEO Kurt Sanford. "By bringing together Nielsen and Bowker analytic services, book publishers will receive the critical data they require to navigate the transition to digitalfirst publishing, through one tool set from one source, significantly simplifying the collection of business intelligence."
Bowker will continue to play a key role for book publishers by powering and transforming book discovery. Working closely with its affiliate ProQuest, Bowker will focus on facilitating and enhancing book discovery through technology solutions, such as Syndetic Solutions™ and Summon®, and through identifier services (including ISBNs and ISNIs).
This acquisition of select Bowker products underscores Nielsen's desire to advance the holistic understanding and supply chain efficiency of the global book industry. Bowker products that will be available as part of the Nielsen Book portfolio include:
Business Intelligence products: PubTrack ™ Digital, PubTrack™ Christian, PubTrack™ Higher-Ed, and Bowker Market Research Books & Consumers, Global Ebook Monitor, and custom research
Commerce Solutions products: PubEasy® and Pubnet®
The Nielsen Book portfolio currently includes BookData, BookNet, Registration Agencies and BookScan.