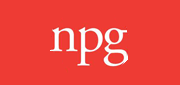 Nature.com users can now highlight and annotate research articles in their web browser. Nature Publishing Group (NPG) and Digital Science today announce the integration of ReadCube's web reader tool with nature.com. The web reader tool is currently available to personal subscribers and site license users on Nature and 18 Nature research journals. It is also available on the open access publication Scientific Reports.
In addition to viewing the article in HTML or PDF on nature.com, readers can view an interactive version of the article PDF within ReadCube's browser-based web reader tool, by clicking on 'PDF options' in the journal's navigation on nature.com. ReadCube enables users to highlight and annotate article content, and sync their edits to the ReadCube desktop application. The web reader also provides an integrated view of the supplementary information and associated News & Views, and functionality including direct links out to the literature with in-line references.
"Integrating tools like ReadCube is part of our continued efforts to make nature.com an integral and efficient part of researchers' workflow," said Dan Pollock, Associate Director, nature.com.
Readers must have a personal subscription or site license to access subscription content, and ReadCube authenticates access rights before the PDF is displayed. Open access content in Nature Communications and Scientific Reports, and free content where available, is freely available to all both on nature.com and in the ReadCube web reader.
The integration follows the October announcement of Digital Science's investment in Labtiva. ReadCube, Labtiva's flagship product, is a free, cross-platform software application that enables researchers to create and manage their personal content library on their desktop, and discover new literature in their field through a recommendation system.
"Labtiva's goal is to bring a rich web experience to the journal," said Timo Hannay, Managing Director, Digital Science. "Integration with nature.com enables us to showcase ReadCube's functionality and ease of use, and other publishers are already expressing interest in making ReadCube available to their users."
The ReadCube web reader is currently available on Scientific Reports, Nature and 18 Nature research journals: Nature Biotechnology, Nature Cell Biology, Nature Chemical Biology, Nature Chemistry, Nature Climate Change, Nature Communications, Nature Genetics, Nature Geoscience,Nature Immunology, Nature Materials, Nature Medicine, Nature Methods, Nature Nanotechnology,Nature Neuroscience, Nature Photonics, Nature Physics, Nature Protocols, and Nature Structural & Molecular Biology. ReadCube integration will be added to additional journals on nature.com over time.
To see this functionality in action, view this article in Nature Communications:
www.nature.com/ncomms/journal/v2/n10/full/ncomms1516.html