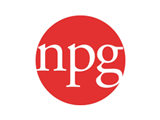 Nature Publishing Group (NPG) has signed an agreement with Mexico's National Trust of Scientific and Technological Information Resources (CONRICYT), which provides researchers and students across the country site license access to Nature. The agreement will provide access to the weekly, international, interdisciplinary journal of science to 72 members including universities, research centers and other institutions of higher education.
This is the first agreement between CONRICYT, a public initiative that serves over 500 institutions in Mexico in all areas of science, and NPG. CONRICYT was founded in 2010 when the National Council for Science and Technology, the Ministry of Education, and a network of universities and research centers signed a collaboration agreement.
"Nature is a very prestigious journal, and is highly consulted by the research communities and the post degree students, which makes it very important for the Universities and Higher Education Institutions in Mexico, says CONRICYT General Coordinator Margarita Ontiveros."
"We're delighted to be providing access to Nature across Mexico and supporting CONRICYT in the dissemination and promotion of scientific knowledge," said Juan Pablo Castro, Site License Sales Manager for Latin America at NPG. "We look forward to growing our relationship with CONRICYT and hope to develop further agreements to provide access to other NPG titles."
The mission of CONRICYT is to provide higher education institutions and research centers with access to the best science resources and to develop research in Mexico.