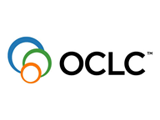 OCLC and Europeana, the provider of Europe's digital library, have worked together on an approach that will enable OCLC member institutions to contribute metadata derived from OCLC's WorldCat database to the Europeana.eu portal in a manner that is consistent with OCLC's WorldCat Rights and Responsibilities for the OCLC Cooperative.
This agreement aims to dispel concerns that OCLC's policies around metadata in its WorldCat database are an obstacle to complying with the terms of the Europeana Data Exchange Agreement (DEA), which places all metadata contributed to Europeana.eu in the public domain, using the Creative Commons Zero Public Domain Dedication license. While OCLC makes no intellectual property claims to individual metadata records in WorldCat, it asserts a copyright claim over the WorldCat database as a whole—which created uncertainty over contributions to Europeana.eu by members of the cooperative. Nevertheless, OCLC wishes to support participation in Europeana by its member libraries given the significance of Europeana.
In response to these concerns, OCLC requested and Europeana agreed to ask subsequent users of the metadata to give attribution to both OCLC and to the contributing institution as the source, and to make them aware of the OCLC cooperative's community norms around data. This attribution and awareness are consistent with the expectations that OCLC member institutions have of one another with respect to data use. It is also consistent with Europeana's Usage Guidelines for Metadata, particularly the principle of "giving credit where credit is due."
"Many libraries and cultural heritage institutions have benefited from having their collections exposed through OCLC's services and specifically, through WorldCat. We are very pleased that with this understanding we can encourage libraries to participate in the Europeana.eu effort with confidence that the cooperative's values are being recognised," said Eric van Lubeek, Managing Director, OCLC Europe, Middle East and Africa.
"Coming to this understanding is significant because it facilitates library contribution and ensures that the important heritage objects that have been digitised, and which The European Library aggregates for Europeana can be discovered and accessed," said Jill Cousins, Executive Director. "We have always thought it was important to encourage attribution to heritage institutions and we are glad to extend that same encouragement to metadata derived from WorldCat."
OCLC will continue to publicize its cooperative norms and provide advice and support to members of the cooperative who contribute metadata, while Europeana will actively encourage re-users of the metadata to uphold the aforementioned Usage Guidelines for Metadata.
"This understanding is timely," said Elisabeth Niggemann, the Director General of the Deutsche Nationalbibliothek, former chair of the Europeana Foundation and a current member of the OCLC Board of Trustees. "It gives clear encouragement to European libraries to participate and is evidence that OCLC is a supportive partner in the global library community."