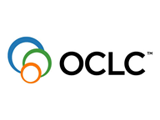 OCLC is working with Ingram, one of the world's largest distributors of physical and digital content, to set and maintain holdings for e-books in WorldCat automatically, saving library staff valuable time and effort.
This new program enables libraries with an OCLC cataloging subscription and an account with MyiLibrary®, Ingram's online e-content platform for libraries, to request integration of their MyiLibrary e-book holdings information with the WorldCat knowledge base. E-book holdings information will then be populated and updated automatically, with no need for manual work by library staff.
"OCLC is working with leading e-content providers to help libraries manage e-book collections more efficiently," said Chip Nilges, OCLC Vice President, Business Development. "Our work with Ingram will help library staff save time by reducing manual effort in updating their holdings information so that library users can access the popular MyiLibrary titles quickly and easily."
"At Ingram, our goal is to make it easy for all of our customers to discover and use content in the formats they require," said Dan Sheehan, Vice President and General Manager, Ingram Library Services. "Through our collaborative efforts with leaders in the library community like OCLC, more libraries will have access to our comprehensive selection of content through their already established workflows."
Libraries interested in implementing this new program should contact both OCLC customer support (support@oclc.org) and Ingram Customer Support (support@myilibrary.com) to request that holdings for their MyiLibrary titles be set automatically.