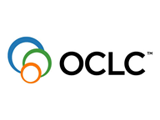 OCLC, the nonprofit computer library service and research organization, is working with Yelp, the leading website and mobile app that connects consumers with great local businesses, to increase public access to local library information.
Yelp is integrating information from the database of library listings maintained through the OCLC Library Spotlight program to supplement existing library listings on Yelp.com. Information provided through OCLC has already been added to over 1,400 library listings on Yelp.com, ensuring that accurate addresses, phone numbers, hours and other information will be available in addition to information already listed on Yelp.
The OCLC Library Spotlight program offers a free, easy-to-use service with which any library can add, edit and update its own profile that will then appear on online listing sites. Yelp is the first to work with OCLC, which will incorporate more partners in the future to give libraries greater visibility on the Web. Libraries can already claim their free account and use a suite of business tools on Yelp. The Library Spotlight program improves access to online library information by providing a convenient way for Internet services to update multiple library listings at once, at scale.
"Once a library's profile is established in the Library Spotlight program, the data can be shared with strategic partners like Yelp, driving traffic and interest to the local library," said Chip Nilges, OCLC Vice President, Business Development. "The program enables participating libraries to benefit from OCLC's extensive network of partnerships. It's fast, easy and free to participate in the program. And it has the potential to literally put every library on the map."
The Library Spotlight program also uses data from the WorldCat Registry to pre-populate information about thousands of library locations. Libraries can use the Library Spotlight program to update and enhance that information, or create a new account if none exists.
The partnership between OCLC and Yelp was first announced in April 2013. The initial feed of library data is now available on Yelp. OCLC will provide Yelp with additional profiles and updates on a regular basis.
A brief video tour of the Library Spotlight program is on YouTube.
More about the OCLC Library Spotlight program is available on the website.