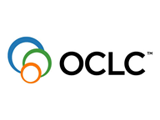 OCLC EMEA today announced the launch of an e-Services package using cloud-based applications from WorldShare to streamline and automate the management, discovery and delivery of e-content for libraries.
"Management of e-Content continues to create new challenges, which some traditional library technologies have struggled to keep-up with. As spending on electronic collections and the expectations of users increase, so do the stakes for libraries in being able to manage these resources effectively," said Eric van Lubeek, Managing Director, OCLC EMEA.
By offering applications that address every stage of the electronic resources workflow, the WorldShare e-Services package enables libraries to simplify the systems and processes needed to put electronic materials in the hands of students, faculty and researchers more quickly, wherever they start their search.
This new offering has been informed by discussions of OCLC's e-Resource Advisory Council (EAC), a group of library leaders from around the world which have met regularly over the past three years to explore the challenges of managing electronic resources. The work of the EAC served to form the basis of the recent report Meeting the e-Resources Challenge.
Dr. Bruno Klotz-Berendes, Library Director at Münster University of Applied Sciences in Germany, one of the institutions piloting the e-Services package, had this to say about the offering:  "Management of e-Resources is often very costly and sometimes impossible, when using some existing library systems. The e-Services package from WorldShare offers interesting possibilities for the design of future business procedures around electronic resources. It is important to develop efficient resource-saving processes, which can integrate existing or future services from external providers, for instance consortial acquisitions."  Dr. Klotz-Berendes continues: "OCLC's use of collaborative shared information in the acquisition and license area is a very welcome approach."
The WorldShare e-Services package is flexible enough to be taken as a complete solution, or as modules for libraries to take aspects of the workflows associated with electronic resources to the cloud at a pace that suits their individual needs and capabilities.  The package'sentry-level option delivers a 'hands-off' model for maintenance of e-collections for libraries, reducing the complexity of managing licenses and facilitating seamless user access to e-resources with 24/7 reliability. Additional options within the package mean libraries can also choose to streamline the acquisition and discovery processes associated with e-content within their institution.
The cloud-based applications that make up WorldShare e-Services are underpinned by WorldCat, the most comprehensive network of library data in the world. This means that libraries using the package benefit from network effects as they share data, work and resources to drive efficiencies in e-resource management and improve visibility of these collections on the web.
The e-Services package from WorldShare is available now to libraries in Europe, the Middle East and Africa. More about WorldShare e-Services can be found on the OCLC website.