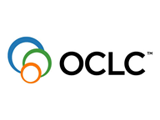 OCLC Global Council met in The Hague, Netherlands, this week to discuss the opportunities and challenges libraries face in an increasingly global environment and the importance of international cooperation. Global Council elected leaders for next year, elected a new trustee and announced results from regional council elections. Council also accepted a report and recommendations by the Global Advisory Group on Credits and Incentives.
It was the first OCLC Global Council meeting to take place outside the United States or Canada. Forty-two Global Council delegates and four alternates from 16 countries and territories participated in the meeting under the direction of OCLC Global Council President ChewLeng Beh, Senior Director, Library & Professional Services and Director of SILAS, National Library Board, Singapore.
Global Council delegates elected Berndt Dugall, Direktor/Librarian at Universität Frankfurt's Universitätsbibliothek Johann Senckenberg (Frankfurt am Main, Germany) to the OCLC Board of Trustees. Mr. Dugall has served the OCLC membership since 2005 in various Council roles, most recently as Global Council Vice President (2010–2011), then as President (2011–2012). His term on the Board will begin in November, replacing Kathleen Imhoff, Library Consultant. In November, 10 of the 16 Trustees serving on the Board will be librarians.
Barbara Preece, Director, Loyola/Notre Dame Library (Baltimore, Maryland, USA), was elected Vice President/President-Elect of OCLC Global Council. Her one-year term as Vice President will begin 1 July 2013, and her one-year term as President will begin 1 July 2014.
Anne Prestamo, Claud D. Kniffin Professor of Library Service and Education and Associate Dean for Collection and Technology Services, Oklahoma State University (Stillwater, Oklahoma, USA), will begin her term as Global Council President 1 July 2013.
Global Council accepted a report and recommendations by the Global Advisory Group on Credits and Incentives. Following 18 months of analysis and discussion with members, the report recommends that the Cooperative gradually phase out the Financial Credits Program through June 2016. The report recognizes the important role that the Financial Credits Program has played in the Cooperative. The report calls for the continued promotion and celebration of member contribution and sharing, and the need to ensure that the phase-out of the program minimizes any financial impact to members currently participating in the Financial Credits Program. While the current program is being phased out, the Advisory Group report said, "…the Cooperative should support development of new mechanisms that celebrate and encourage member cooperation and sharing in support of our common purpose of furthering access to the world's information."
The recommendation goes to the OCLC Board of Trustees and OCLC management for consideration.
OCLC's three Regional Councils—Americas Regional Council (ARC), Europe, Middle East and Africa Regional Council (EMEARC) and Asia Pacific Regional Council (APRC)—concluded elections and announced results during the meeting.
OCLC member voting representatives elected the following individuals from their respective regions: