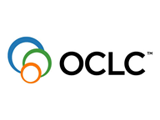 Recent changes to the OCLC Research ArchiveGrid collection of archival material descriptions have resulted in a better experience for ArchiveGrid users.
The latest ArchiveGrid index update puts the number of archival material descriptions in ArchiveGrid over the two million mark, giving users access to more archival descriptions than ever.
The ArchiveGrid user interface now utilizes Twitter Bootstrap, which provides a "mobile first" front-end framework that enables ArchiveGrid to work well on smartphones and tablets, as well as many other responsive design and layout features.
In addition, individual collection description pages now include more contact information for archival institutions, and as well as links to related materials such as finding aids or digital images.
OCLC Research staff are evaluating ArchiveGrid's analytics to learn how these changes are improving its visibility and utility. They are also evaluating additional new features that could extend ArchiveGrid's reach. See the ArchiveGrid blog post, A fresh look for ArchiveGrid means there are more places to call home, for more information about these changes.
ArchiveGrid provides a foundation for OCLC Research collaboration and interactions with the archival community, and also serves as the basis for our experimentation and testing in text mining, data analysis, and discovery system applications and interfaces.
Try the new ArchiveGrid or see the ArchiveGrid activity page for more information about ArchiveGrid.