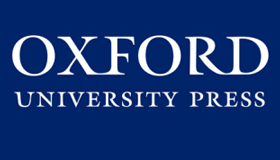 The Office of Fair Trading today cleared Oxford University Press (OUP)'s acquisition of Nelson Thornes.
OUP, which is a department of the University of Oxford, acquired the educational publisher from Infinitas Learning in January 2013 for an undisclosed sum.
Following a four month review, the OFT today gave the green light for the purchase, saying that it has decided on the information currently available to it not to refer it to the Competition Commission under the provisions of the Enterprise Act 2002.
Nelson Thornes has built a reputation as one of the UK's leading providers of curriculum resources from primary to further education level and of innovative digital products and platforms. Since January it has operated as a stand-alone subsidiary of OUP, with Richard Hodson—formerly a director at OUP—as Managing Director. For the immediate future Richard will continue in that role, and OUP will maintain the Cheltenham office, organization structure, and current staff.
Nigel Portwood, Chief Executive of Oxford University Press, said: "The OFT announcement marks the beginning of an exciting future for us, where the combination of OUP's and Nelson Thornes' expertise and resources enables us to provide teachers and students with an even greater choice of high-quality materials."