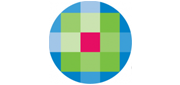 Wolters Kluwer Health announced today the release of Oncology Times app for the iPad®. Now cancer care professionals and others can access the latest oncology news and trends with the dynamic new Oncology Times app. Oncology Times is published by Lippincott Williams & Wilkins  (LWW), part of Wolters Kluwer Health.

Oncology Times for the iPad is available as a free download at the iTunes App Store, providing free full-text access to each issue in an enriched, more convenient print-like format. The new iPad edition seamlessly integrates the full text of each issue with the convenience, portability, and ease of the iPad. Each article appears on continuous full screens, with adjustable text sizing.
The app combines the award-winning, insightful content readers have come to expect from Oncology Times, with digital enhancements to make it even more timely and appealing. Oncology Times for the iPad will help its busy hematology/oncology audience by giving them a mobile edition that's available whenever they want, wherever they go.
"We're pleased to bring Oncology Times to readers in a digital format, giving clinicians options in how they want to access content to stay current in their specialty," said Karen Abramson, President and CEO of Wolters Kluwer Health Medical Research.
After downloading the app, readers will have iPad access to each new issue of Oncology Times as soon as it's published. The app includes a range of exciting features, including:
Fast and intuitive navigation for both rapid scanning and in-depth reading
Ability to quickly share articles via email and to connect to social media
Hyperlinks to related journal studies, websites, and other rich resources
Convenient notification via email or app icon when new issues are ready for download
Quick access to embedded videos, podcasts, images, and other multimedia, as well as editorial supplements and inserts
Link to the online newspaper to view blogs, expand searching, browse archives, and more
Customization of all downloaded issues, either to store or delete
The free app is now available for download at the iTunes App Store. The print edition of Oncology Times will continue to be delivered free of charge to U.S. physicians, nurses, and pharmacists specializing in oncology and related fields. Each biweekly issue of Oncology Times for the iPad will be posted on the same schedule as the current print and online editions.