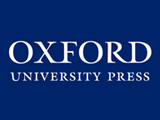 OUP today announced that Adrian Mellor has been appointed as the new Managing Director for its Asia Education Division.
Asia Education comprises OUP's operations in India, Pakistan, Malaysia, and China. It was created after a restructure last October which disbanded OUP's International Division to create two new education units—Oxford Education (UK, Africa, Australia) and Asia Education.
Since 2005 Adrian has worked within OUP's ELT Division, as Sales Director and more recently as Managing Director, OUP Latin America and ELT International Development. Prior to that he was a Managing Director at Pearson Education.
"This appointment is great news for OUP," commented Nigel Portwood, Chief Executive of Oxford University Press. "Adrian has an exemplary track record for achieving growth in emerging economies such as Latin America, and has a deep understanding of international education markets. I am certain that he will continue our work to establish OUP's Asian Division as a leader in providing educational resources in the region."