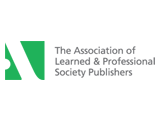 Overleaf and Bookmetrix, the joint project between Altmetric and Springer, have both been announced as finalists in the ALPSP Awards for Innovation in Publishing 2015!
The ALPSP awards are open to any new development, product, service, launch or project which is both innovative and of significant value to the scholarly communication arena. In order to win finalists must demonstrate excellence in terms of originality and innovation, significance and value to the community, utility and long-term viability.
Overleaf is the new collaborative writing and publishing system from the team behind writeLaTeX. Bookmetrix is essentially "altmetrics for books" and has been rolled out across Springer's entire library, offering authors and publishers new insights into how their books are being discussed, cited, and used.
The full list of finalists is as follows:
Chair of the judging panel, Richard Gedye, observed:
'Scholarly publishing provides an increasingly complex service and this was reflected in the quality of this year's submissions.  After careful consideration, the panel has selected a shortlist which they believe includes some of the most innovative projects and services today.'
Audrey McCulloch, Chief Executive of ALPSP noted:
'The ALPSP Awards allow us to shine the spotlight on some of the best new initiatives in our industry and demonstrate how rapidly publishing is evolving in line with the needs of today's scholarly community.'
The finalists will be given the opportunity to showcase their products in a rapid fire session at the ALPSP Conference on Wednesday 9 September. The winners will then be announced at the Conference Awards Dinner on Thursday 10 September.
Good luck to all those nominated!