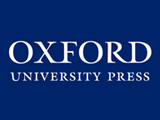 There has been an explosion in demand for migration research over the past 30 years, driven by intense interest amongst policy makers, academics, students, and the media. Journalists, academics, students, and policy makers at all levels are striving to stay updated on the latest data and thinking about migration.
To meet this expanding reader demand, Oxford University Press (OUP) has launched Migration Studies, which will draw together diverse disciplinary and thematic strands of research about migration in order to consolidate migration studies as a unified field.
Migration Studies is led by an international team of energetic scholars, comprising leading migration specialists from every region in the world. Alan Gamlen, Editor-in-Chief of the journal, said: "Migration is reshaping the world, and attempts to study it are reshaping many parts of the social sciences. We want to help consolidate the field of migration studies by showcasing leading research on the core concepts and themes that preoccupy migration researchers around the world. The editorial team of Migration Studies is delighted to be working with OUP to this end."
The journal will span thematic and geographical divides to cover international and internal migration, free movement as well as forced migration, and will seek to publish scholarship with more international breadth than existing journals. Migration Studies will be free online for two years (2013-2014) and also available as a paid-for print subscription. It will be available as a paid-for print or online subscription from 2015.
Martin Green, Senior Publisher at OUP said: 'We are really excited to be launching a journal in such an important and dynamic area. The study of migration is not only growing but is at a critical point in its development into a fully-fledged branch of scholarship. We expect Migration Studies to play a big role in that development, and in helping us to better understand a social issue that affects huge numbers of people globally. As with all journals launched by OUP, we are aiming for very high quality, and we have a superb group of people involved editorially to help us achieve that.'
Visit the website for more information about the journal: www.migration.oxfordjournals.org.