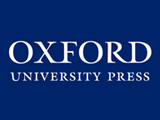 Oxford University Press (OUP) is delighted to announce the launch of a new journal, National Science Review (NSR).
Under the auspices of the Chinese Academy of Sciences, NSR is a new journal aimed at reviewing cutting-edge developments across science and technology in China and around the world. Initially published quarterly, the journal will focus on topics of interest to the international science community, including multi-national collaborations, global issues in scientific and technological development, and their impact on society in general.
As China's first comprehensive science review journal published in English, NSR will link China's rapidly advancing scientific community with the frontiers of global science and technology for the benefit of the scientific community worldwide. NSR's goals are to draw international attention to scientific research and achievements in China, provide an overview of progress in frontier sciences worldwide, and promote international exchange and collaboration.
The journal will focus on six major natural science areas in China and across the world. While providing an overview of global science progress in these fields, NSR will also offer in-depth analysis of major scientific developments and science-related policy in China
The journal will feature articles by leading scientists in addition to regular sections, including Perspectives, Research Highlights, and Letters & Commentaries. Each issue will offer reports highlighting a specific scientific field in which China has made notable progress. Each issue will also feature in-depth interviews with high-level science administrators and policy makers from China and abroad and include round-table discussions among prominent scientists about current – and sometimes controversial – science and policy issues.
The journal's Editor-in-Chief, Chunli Bai of the Chinese Academy of Sciences says: "NSR provides the Chinese scientific community with a much-needed channel to present its latest scientific achievements to the international community. With the Chinese government's increasing support for basic research, China's rapid progress in science and technology will accelerate, offering great potential for globally significant breakthroughs. In depth coverage of this progress will be published in our journal."
Tim Barton, Managing Director of Global Academic Publishing at Oxford University Press, said "we are delighted by the opportunity to work on this exciting new publication with such a leading organization in the natural sciences, and look forward to getting this cutting edge research to a global audience."