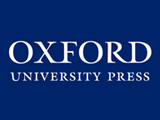 Oxford University Press (OUP) is pleased to announce that users of its mobile-optimized journals service can now authorize their mobile devices for offsite access to institutional subscriptions.
While connected to the institution's network, by choosing 'Authorize this Device' on any journal's mobile homepage, institutional users can connect their mobile device to their institution's Oxford Journals subscription, thereby granting access to protected content even after stepping out of the institution's network. Each mobile device must be authorized individually; the level of access granted will be exactly the same as the institution's subscription; and, once activated, the voucher will provide access to journal content for six months.
Richard O'Beirne, Digital and Journals Strategy Manager, OUP, said: "Supporting offsite mobile access is our latest enhancement to deliver accessible, high-quality content to our customers, furthering OUP's mission to disseminate scholarship worldwide. We've now made it even easier for busy and increasingly mobile academics to keep up with the latest research in their field, whenever and wherever they like."
The new service builds on the 2011 launch of mobile-optimized across OUP's journal websites, which can be accessed from any smartphone. OUP and HighWire Press, the electronic publishing platform powering OUP's journal content, developed a clean, fast, and easy-to-navigate interface that can be accessed virtually anywhere.
For more information, visit the FAQ page:http://www.oxfordjournals.org/mobile_faqs.html.