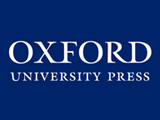 Oxford University Press (OUP) is delighted to announce the launch of Oxford Language Editing (OLE), a new service that offers language editing for researchers who are preparing academic documents for publication, presentation, or sharing. These include, but are not limited to, many authors who intend to submit papers to Oxford University Press journals.
OUP occupies a unique position at the heart of the English language as the publisher of the Oxford English Dictionary as well as an extensive range of other dictionaries and language resources. OUP also publishes over 300 academic journals, and award-winning books across many disciplines. This puts OUP in the ideal position to aid researchers looking to ensure their work is submitted in high-quality English.
Tim Barton, Managing Director for Global Academic Publishing, OUP, said: "OLE is an important new initiative and service for OUP. We are known for our commitment to language, and especially the English language, and also for our mission and activities to support scholarship and research. OLE sits at the intersection of these two major elements of Oxford's operation and brings together our language and research expertise and infrastructure to bear to provide a quick, professional, and high quality service to help researchers to maximise the impact of their work and ideas by ensuring that they are written and communicated in clear and effective English."
As well as language editing, OLE also offers an abstract editing service. This service will ensure that academics and researchers submitting conference abstracts produce material that is written as clearly as possible. OLE will review the guidelines provided by the relevant conference organiser and provide advice on what the researcher can do to improve the clarity of the abstract. We will also carry out a full language edit to ensure that the abstract is ready for publication in conference digests or proceedings.
The Oxford Language Editing website can be found at: http://www.oxfordlanguageediting.com/