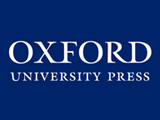 Oxford University Press (OUP) is delighted to announce the launch of a new journal, the Journal of Complex Networks.
The study of complex networks has recently emerged as a truly interdisciplinary area of research. Scientists in many different fields already use the shared language of "network science" which has applications in a variety of fields ranging from physics and mathematics to social and economic sciences. This is a new discipline at the intersection of mathematics, physics, and computer science that studies the patterns of interconnections among diverse entities representing a variety of chemical, biological, informational, semantic, cognitive, socio-economical, infrastructural, and engineering systems.
In spite of the growing strength of this discipline, researchers often find it difficult to get their papers accepted in traditional journals. This situation is not due to any lack of quality but has more to do with the restrictive scope of many traditional journals. As a result, many excellent papers have been dispersed in specialised journals across Physics, Chemistry, Biology, Medicine, Mathematics, Computer Science, Engineering, and Socio-economic sciences. This is a problem because it can impede necessary communication and interaction between researchers working in the same area.
The time is right therefore for a new interdisciplinary journal that can pull together these different research strands into a forum where collective learning of complex networks can take place. The Journal of Complex Networks publishes original articles and reviews with a significant contribution to the analysis and understanding of complex networks and its applications in diverse fields. The journal covers everything from the basic mathematical, physical, and computational principles needed for studying complex networks, to their applications in molecular, biological, ecological, informational, engineering, social, technological, and other systems.
Neil Scriven, Senior Publisher at OUP, says, "We are delighted to be involved with this exciting and growing area of research through the launch of Journal of Complex Networks. By developing a high-quality publication covering the whole spectrum of complex networks we will be providing a much-needed forum for the community under the expert leadership of Ernesto Estrada and his world-class editorial board. "
Topics covered by the journal include (but are not limited to): Mathematical and numerical analysis of networks; Network theory and computer sciences; Structural analysis of networks; Networks and epidemiology; Social, socio-economic and political networks; Ecological networks; Technological and infrastructural networks; Biological and molecular networks; Evolving networks; Biomedicine related networks; Animal social networks; Climate networks; Cognitive, language and informational networks.
The editor-in-chief of the Journal of Complex Networks is Professor Ernesto Estrada of the University of Strathclyde. The journal launched its first content on 27 March 2013. Visit the website for more information, submission guidelines, and to sign up to receive tables of contents by email: http://comnet.oxfordjournals.org.