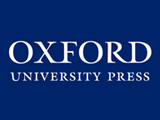 Oxford University Press (OUP) today announced a partnership with Emerge Education; confirming its commitment to supporting education technology (ed-tech) start-ups.
The Emerge Education accelerator programme aims to improve educational outcomes worldwide by supporting innovative solutions and ideas from educational start-up companies. It offers ambitious ed-tech start-ups the chance to gain expertise, customers and investment as they look to take their ventures to the next level.
As part of the partnership, OUP has sponsored a 300m2 co-working space for education businesses enrolled on the accelerator course, and will be engaging with some of the leading start-ups involved.
Paul Riley, Director of Channels and Partnerships at OUP, said: "This partnership provides OUP with opportunities to combine its high quality content with ground-breaking technology. Such activity will allow us to develop innovative products and services that improve the lives of teachers and learners globally, disrupting education for the better."
Jan Matern, CEO, Emerge Education, commented: "Emerge Education's start-ups have the ambition to create a positive impact on education across the world. This partnership will create valuable opportunities for both OUP and our start-ups."
In recent years, OUP has developed a wide range of digital education products, including the Oxford Learner's Bookshelf; a sophisticated app that allows students to access its course-books on tablets and provides teachers with high-tech and quality teaching materials. In addition Kerboodle provides online resources for secondary school students in the UK; Oxford Educate caters for digital classrooms in India; the world-bestselling English Learners' dictionary Oxford Advanced Learner's Dictionary 8; and Learn Online with Oxford, a series of multi-feature courses which offer online practice and homework for English learners.
OUP is the second department at the University of Oxford to partner with Emerge Education after the Skoll Centre for Social Entrepreneurship at the Saїd Business School, University of Oxford.