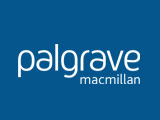 Palgrave Macmillan is pleased to announce the launch of Palgrave Communications, a high quality open access (OA) online-only, multidisciplinary journal which will publish original research in all areas of the humanities, the social sciences and business.
The journal has been launched in response to demand from academics in the humanities and social sciences. In a global survey[1], 84% said that they would publish OA if the best or most appropriate journal were OA, and 68% thought that their specific area of interest would benefit from journals that publish peer-reviewed OA.
Sam Burridge, Managing Director, Open Research Nature Publishing Group and Palgrave Macmillan said: "Palgrave Communications will publish top-quality peer-reviewed research in all areas of the humanities, the social sciences and business, split by mega-section. The new journal will champion, and particularly welcome interdisciplinary research, fostering interaction, creativity and reflection within and between disciplines.
"A quarter of our academics have already published via an open access model, and we know others would if they felt the right journal was out there. From today, Palgrave Communications will fill this gap. "
Editorial board member Dr. W. James Jacob, Associate Professor in the School of Education at the University of Pittsburgh and Director of the Institute for International Studies in Education said: "The importance of interdisciplinary research in helping to understand and solve the global challenges we face cannot be overstated.
"I am convinced scholars need a journal which truly supports all research across the humanities and social sciences, no matter whether or not it crosses disciplines. I am delighted to be an Editorial Board member for Palgrave Communications and to be supporting Palgrave Macmillan in this exciting new initiative."
Palgrave Communications will offer immediate, free online dissemination via a CC-BY license[2], and is committed to speedy acceptance and review of high quality original research. The call for submissions has begun.
The journal is led by a large international, cross-disciplinary Editorial Board of leading researchers. The full list of editorial board members can be found here.
As a born-digital project, Palgrave Communications will offer authors an enhanced digital publishing experience with industry-leading features such as Altmetrics, and enhanced layout and navigation including incorporation of figures, tables, video, multimedia and supplementary information. The new journal is one of the first titles to launch on a new publishing platform created specifically for open access publication.  There will also be no restriction on word limits: all articles that conform to the required editorial standards of the journal will be published regardless of length.