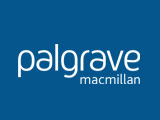 Palgrave Macmillan is pleased to announce the launch of The Palgrave Encyclopaedia for Strategic Management, the first reference work in its field.
With over 700 individually commissioned entries, written by leading academics, practitioners and emerging stars, The Palgrave Encyclopaedia of Strategic Management will provide a long awaited, rich and comprehensive overview of the emerging discipline.
The collection, available on Palgrave Connect, will be added to online every month, as new content is commissioned and written.
Co-Editor David Teece said: "Strategic management is now taught and researched at leading business schools worldwide, but it is still an emerging field with loosely defined concepts and boundaries, sometimes disputed core definitions, multidisciplinary intellectual foundations, and rich applications. Our inspiration for The Palgrave Encyclopaedia of Strategic Management was a desire to help shape the field and its literature, bring attention to emerging issues, achieve convergence in core definitions where possible, and highlight the contributions of leading scholars.  We believe the encyclopaedia will help make the field more accessible to academics and practitioners around the world."
For more information, visit www.palgraveconnect.com/esm.