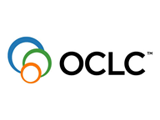 The Private Academic Library Network of Indiana (PALNI), which provides library automation services to 23 institutions, is the first academic group to select OCLC WorldShare Management Services as its cloud-based library management system.
WorldShare Management Services is an integrated suite of library management applications—from acquisitions and circulation, to metadata and license management, resource sharing and analytics—designed to simplify and streamline workflows, reduce costs and create new value for libraries and their users.
"WorldShare Management Services (WMS) fit the strategic direction of our organization," said Kirsten Leonard, PALNI Executive Director. "We wanted to reduce the cost of managing our systems and collections so that we could focus on providing direct support to our students and faculty, and on new projects like institutional repositories. We are already starting projects that we have been dreaming of—our 'wish lists.' We believe WMS will help us improve services for our users, with greater economy for our institutions."
"We've dedicated our development effort of consortial features to a simple mission statement: WorldShare Management Services preserves and respects the autonomy, privacy and policy differences among members of a group, while at the same time leveraging the opportunities that come with shared data, infrastructure and community," said Andrew K. Pace, Executive Director, OCLC Networked Library Services.
Ms. Leonard said PALNI had been considering a move to a new library management system for more than two years. Several task forces were formed to determine the best course of action, and after careful study, PALNI determined that WMS and OCLC were best equipped to get them to where they wanted to go.
"This is a brave new world, and WMS gives us the best opportunity to set our strategic goals in motion," said Ms. Leonard. "OCLC is committed to developing radical collaboration avenues in our Web-based environment not only to share collections, but also to share processes and staff expertise. We also see that OCLC is strongly committed to exposing library data on the Web and to ensuring the relevance of libraries in the future."
PALNI selected WorldShare Management Services in September. They are currently in the implementation phase, which includes data migration, staff training, and product configuration. PALNI expects to be live with the services in the summer of 2014.
"From what we have seen so far, these services are much easier to use than our current services," said Ms. Leonard. "Our staff has been pleasantly surprised by the ease of use."
Today, more than 170 libraries on three continents—Australia, Europe and North America—are using OCLC WorldShare Management Services which were released for general availability in July 2011. More than 110 more libraries are in the process of implementing the new services. Other library groups are using WorldShare Management Services; PALNI is the first academic group.
More about OCLC WorldShare Management Services can be found on the OCLC website.