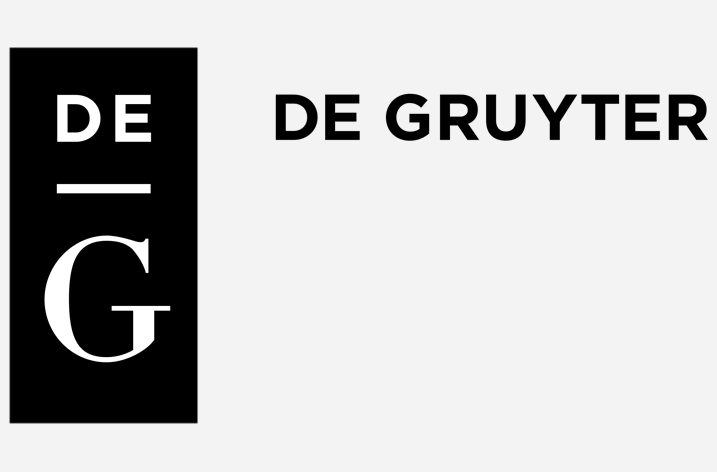 Paul Manning has been appointed to the newly created position of Vice President, De Gruyter Americas. Manning joins De Gruyter from Springer Nature where he was Executive Vice President until 2015 and President and Publisher of Apress from 2007 until 2014.
His appointment is within the context of the company's ambitious strategy of increasing the awareness among researchers and librarians in the Americas of the valued high-quality publishing and distribution options that De Gruyter offers.
De Gruyter, with over 260 years of publishing experience, combines traditional publishing values of editorial excellence with contemporary expertise in digital publishing, open access business models and a focus on the needs of researchers in a fast-moving academic environment.
De Gruyter is a global leader in the Humanities and Social Sciences and already has a solid editorial presence in the Americas. Building on these strengths, additional investments will be made to expand the publishing portfolio in Science and Technology.
Thank to its integrated platform and market expertise De Gruyter has partnered with Harvard University Press, Princeton University Press, and several others to distribute their electronic and in some cases print content. Its growing content base and increased relevance for the US market has enabled the publisher to expand its sales and marketing operations in the Americas.
"In a market with a few very large players and thousands of small publishers, the challenge will be to ensure that the wider research community is aware of the benefits of working with De Gruyter, which has taken a very progressive approach to publishing in terms of its enthusiasm for all things digital without compromising the values of the craft. I am very much looking forward to convincing researchers, editors, and librarians of the benefits of working with De Gruyter to advance their careers," said Manning.
"De Gruyter's operation in Boston has gone from strength to strength over the past years and we are confident that now is the time to expand our company in the Americas." said Carsten Buhr, Managing Director. "We want to engage more fully with all parts of the community to demonstrate our commitment to high quality content and our passion for academic communication", adds Dr Anke Beck, Managing Director.