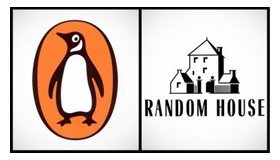 Pearson and Bertelsmann today announce an agreement to create the world's leading consumer publishing organisation by combining Penguin and Random House.
The combination brings together two of the world's leading English language publishers, with highly complementary skills and strengths. Random House is the leading English language publisher in the US and the UK, while Penguin is the world's most famous publishing brand and has a strong presence in fast-growing developing markets. Both companies have a long history of publishing excellence, and both have been pioneers in the dramatic industry transformation towards digital publishing and bookselling.
Under the terms of the agreement, Penguin and Random House will combine their businesses in a newly-created joint venture named Penguin Random House. Bertelsmann will own 53% of the joint venture and Pearson will own 47%. The joint venture will exclude Bertelsmann's trade publishing business in Germany and Pearson will retain rights to use the Penguin brand in education markets worldwide.
Bertelsmann will nominate five directors to the Board of Penguin Random House and Pearson will nominate four. John Makinson, currently chairman and chief executive of Penguin, will be chairman of Penguin Random House and Markus Dohle, currently chief executive of Random House, will be its chief executive.
In reviewing the long-term trends and considerable change affecting the consumer publishing industry, Pearson and Bertelsmann both concluded that the publishing and commercial success of Penguin and Random House can best be sustained and enhanced through a partnership with another major international publishing house. They believe that the combined organisation will have a stronger platform and greater resources to invest in rich content, new digital publishing models and high-growth emerging markets. The organisation will generate synergies from shared resources such as warehousing, distribution, printing and central functions. Pearson and Bertelsmann intend that the combined organisation's level of organic investment in authors and new product models will exceed the total investment of Penguin and Random House as independent publishing houses.
The two companies believe that the combination will create a highly successful new organisation, both creatively and commercially, with the breadth and investment capacity to deliver significant benefits. Readers will have access to a wider and more diverse range of frontlist and backlist content in multiple print and digital formats. Authors will gain a greater depth and breadth of service, from traditional frontlist publishing to innovative self-publishing, on a global basis. Employees of the new organisation will be part of the world's first truly global consumer publishing company, committed to sustained editorial excellence and long-term investment in a rich diversity of content. And shareholders will benefit from participating in the consolidation of the consumer publishing industry without having to deploy additional capital.
The combination is subject to customary regulatory and other approvals, including merger control clearances, and is expected to complete in the second half of 2013.
In 2011, Random House reported revenues of €1.7bn (£1.48bn) and operating profit of €185m (£161m). Penguin reported revenues of £1.0bn and operating profit of £111m with total assets of £1.0bn. After completion, Pearson will report its 47% share of profit after tax from the joint venture as an associate in its consolidated income statement.
Under the terms of the agreement, neither Pearson nor Bertelsmann may sell any part of their shareholding in Penguin Random House for three years. To protect Pearson's interests as a minority shareholder, if Bertelsmann declines a Pearson offer to sell its entire shareholding, Pearson may require a recapitalisation by which Penguin Random House raises debt of up to 3.5x EBITDA, with a dividend distributed to shareholders in line with their ownership. In addition, from five years after completion, either partner may require an IPO of Penguin Random House.
Marjorie Scardino, chief executive of Pearson, said: "Penguin is a successful, highly-respected and much-loved part of Pearson. This combination with Random House – a company with an almost perfect match of Penguin's culture, standards and commitment to publishing excellence – will greatly enhance its fortunes and its opportunities. Together, the two publishers will be able to share a large part of their costs, to invest more for their author and reader constituencies and to be more adventurous in trying new models in this exciting, fast-moving world of digital books and digital readers."
Thomas Rabe, chairman and CEO of Bertelsmann, said: "With this planned combination, Bertelsmann and Pearson create the best course for new growth for our world-renowned trade-book publishers, to enable them to publish even more effectively across traditional and emerging formats and distribution channels. It will build on our publishing tradition, offering an extraordinary diversity of publishing opportunities for authors, agents, booksellers, and readers, together with unequalled support and resources."