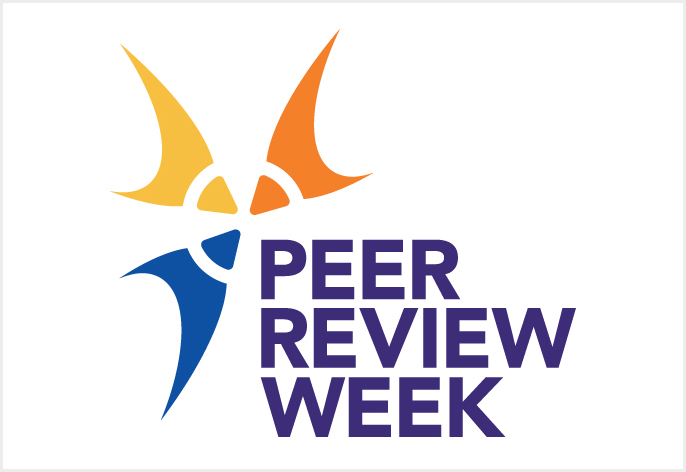 Over 30 organizations around the world are involved in this year's Peer Review Week, and there is still time to participate.
This year's Peer Review Week (PRW), an annual event to celebrate the value of peer review that brings together scholarly communication stakeholders, including academic publishers, associations, institutions, and researchers, will be dedicated to the theme "Peer Review and The Future of Publishing." During the week of September 25-29, 2023, participating organizations will host events and activities to highlight the changing publishing landscape and the ongoing vital role of peer review in shaping scholarly communication. The theme was chosen via an open global poll of the scholarly community.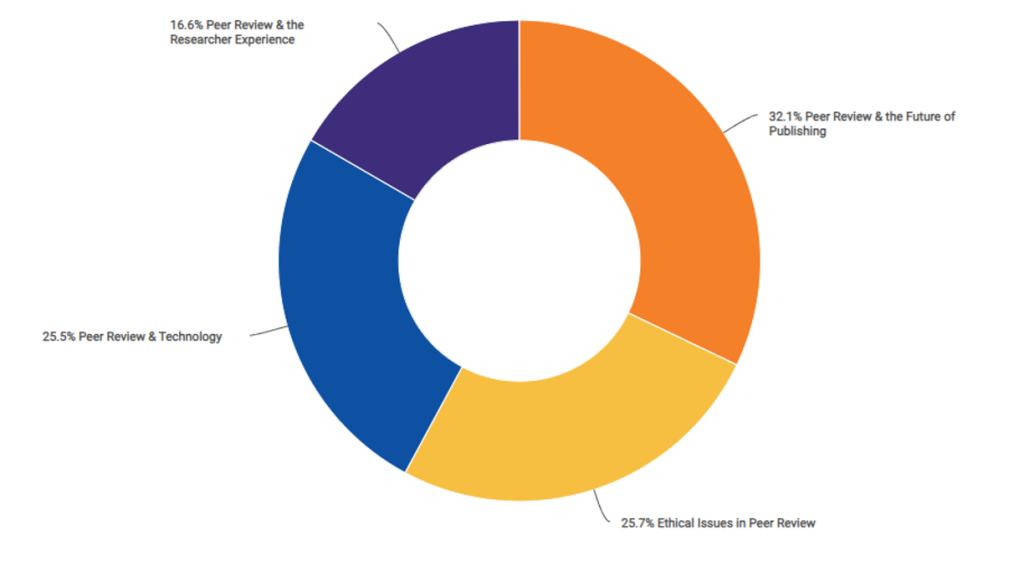 *Results of global Peer Review Week theme poll
Scholarly publishing is in a period of rapid, transformational change, fueled by new policies, new business models, new technologies, and a drive toward increased transparency and reproducibility. In the US, government agencies are determining how they will comply with the Office of Science and Technology Policy (OSTP) memo calling for free, immediate and equitable access to federally funded research by 2026. Next year, Plan S will go into full effect, ending financial support for transformative agreements.
The advent of easily accessible large scale natural language processing tools like ChatGPT is opening a new realm of ethical and practical considerations. Non-article research outputs like data, methods, and code are gaining prominence, evolving from nice-to-have supporting documentation to citable published artifacts, formally preserved in the scientific record. Peer reviewers face increasing demands on their time and expertise, making it more challenging to secure reviewers. As it did in so many other areas, the pandemic has accelerated that trend—and that is just the beginning.
But in spite of these seismic shifts, peer review itself remains largely unchanged, both in its value to the scholarly community and its day-to-day practice at journals. Peer review is the primary way that journals evaluate the rigor, credibility, and potential interest of research submitted for publication consideration. What does the changing publishing landscape mean for the practice of peer review, and for peer reviewers themselves?
"This is a really timely moment to pause and think about what the future of journal publishing might look like, and the role of peer review in that. Are there opportunities to streamline, to create efficiencies, and reduce redundancy? To become less siloed and more collaborative as an industry? To apply technologies in a way that serves unbiased assessment and reduces the burden on reviewers?" says Peer Review Week committee co-chair Roohi Ghosh.
Committee co-chair Lindsay Morton concurred, adding, "Peer review is the research community's way of policing itself. As publishers, libraries, funders, and other stakeholders, we can't take on that role ourselves—but we can create ways to make it easier, more effective, and more fulfilling. And to distribute the rewards and responsibilities of peer review more equitably across the whole research community."
We invite all members of the scholarly community and anyone interested in the advancement of quality research to join us during Peer Review Week for this celebration and learning experience.
Activities may include blog posts, videos, podcasts, infographics, and more. Submit items for promotion through this online form.
You can follow the latest announcements for Peer Review Week 2023 and share what your organization has planned using the hashtags: #PeerReviewWeek and #FutureofPeerReview.