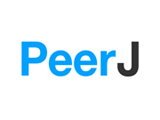 PeerJ Inc, the Publisher of the Open Access, peer reviewed journal 'PeerJ', and the preprint server 'PeerJ PrePrints' is pleased to announce that the journal has been accepted for indexing by PubMed Central (PMC), PubMed and Scopus. PeerJ articles will start to appear in PMC, PubMed and Scopus in the next few weeks (and in addition all PeerJ content has been fully indexed by Google Scholar since launch).
In addition to being indexed in these major Abstracting and Indexing venues, PeerJ facilitates full discoverability via the following routes:
* all PeerJ articles are fully Open Access (via a Creative Commons, CC-BY 3.0 license) meaning that they fully comply with all Funder and Institutional mandates for OA publication.
* all PeerJ articles are marked up with comprehensive metadata: all HTML content contains embedded microdata, article are made available as an XML download (to the NISO JATS standard), as well as in PDF format. Machine-readable metadata for each article is provided as JSON, RDF/XML, BibTeX, RIS and many other formats, and is deposited with indexing services such as CrossRef, to maximise discoverability.