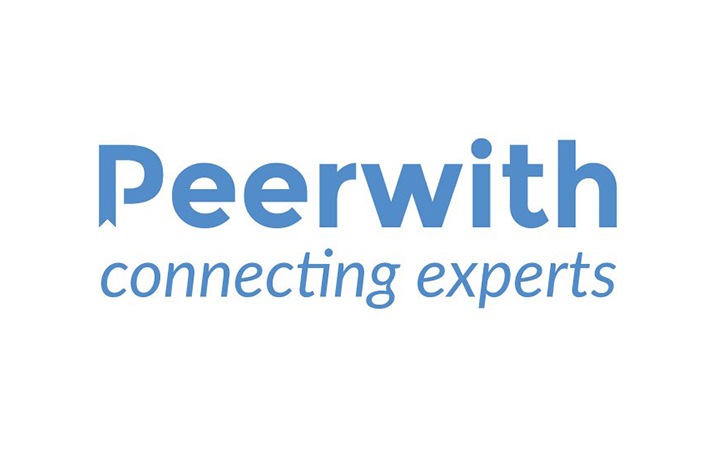 Today, technology company Peerwith has introduced its supervisory board with leaders in the digital / publishing industry that will contribute to the company going forward.

Peerwith is a platform for expert-led researcher services, connecting researchers to experts directly, through its own marketplace peerwith.com or branded partner solutions. Peerwith connects researchers with experts, giving them the  opportunity to build lasting relationships and improve the quality of their academic work. Over 1000 experts connect with fellow researchers facilitating the exchange of fair fees for high-quality, tailored researcher services.
The board will be chaired by Peter Hendriks, a senior publishing professional with a broad experience in scientific publishing companies. Hendriks was a member of the Springer executive board for more than ten years, and currently is the CEO of Malmberg.
Joining the board as a supervisory member is Steve Scott, who is the director of portfolio management at Digital Science. As a member of the founding management team, Scott has been involved in the majority of Digital Science's portfolio investments, taking founders through product and business model validation to launch and growth.
Also joining as a supervisory member is Matthew Cockerill, who worked on early biomedical website BioMedNet (sold in 1997 to Elsevier), before co-founding BioMed Central, "The Open Access Publisher" in 1999. Following acquisition of BioMed Central by Springer Science+Business Media in 2008, Cockerill is currently involved with several startups which bring together some or all of the following elements: openness, technology and science.
Matthew Cockerill comments: "I am very pleased to be joining the supervisory board of Peerwith. As a reputation-based marketplace offering services to academia, Peerwith has revolutionary potential. 5-star ratings show that Peerwith's trusted experts can be relied on for prompt and high quality service, in areas including language editing, translations and statistical advice. As the Peerwith platform develops, and the range of services continues to broaden, Peerwith will help academics focus on their core research and teaching activities, bringing in additional technical expertise where and when it is needed."
Following Digital Science's investment in January 2017 and the experience gained in the last 18 months, Peerwith is taking a new strategic approach. Ivo Verbeek, Director of Peerwith, comments: "We are  a platform for expert-led researcher services. Peerwith is aiming for integration into the workflows of publishers, institutions and into the tools on offer for researchers. Peerwith and its partners offer authors an extensive range of author services via a transparent peer-2-peer marketplace model.  Next to manuscript-related services like copy-editing and illustration services, Peerwith aims to connect researchers and experts in every stage of the scientific workflow to advance science."
About Peerwith: Peerwith is a platform for expert-led researcher services, offering academics the opportunity to select, connect and collaborate with experts in researcher services to improve the quality of their academic work. Experts on Peerwith come from all academic disciplines and offer fair fees for services tailored to individual requirements. With our secure marketplace environment, our mission is to aid the advancement of science by helping researchers globally improve the quality of their academic work.