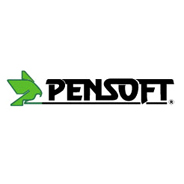 Open minded and open access: NeoBiota, a new publishing platform for invasion biologists
Plants helping human parasites, roads as weed highways, and chemical warfare between alien and native plants – these are only some of the topics covered in NeoBiota – a new open-access, peer-reviewed, rapid online journal in invasion biology. NeoBiota was launched by Pensoft Publishers continuing the former NeoBiota Proceedings series. The Editor-in-Chief of the new journal is Dr Ingolf Kühn from the Helmholtz Centre for Environmental Research UFZ, Halle, Germany, assisted by an authoritative Editorial Team.
The vision of the Editorial Board on the priority issues and future development of invasion biology is presented in an Editorial co-authored by many leading specialists in biological invasions and published in NeoBiota's inaugural issue.
"There are at least three main reasons for launching a new journal on biological invasions. First, there is a need for a publication which considers introduced species irrespective of their impact, negative or positive (e.g., planned introductions of economically important species); second, a journal is required that publishes the results of close interdisciplinary research; and third, provides the first solely open access publication dealing specifically with biological invasions." said Dr Kühn.
NeoBiota will pay special attention to increasing public awareness of the challenges posed by biological invasions through an established system of press releases targeted at other publishers, mass media, science and general blogs and social networks amongst others.
"The rate and scale with which biological invasions happen nowadays are unprecedented. It is truly exciting to have a journal that will address these challenges through rapid online open-access using the innovative publishing and dissemination methods already in place in other Pensoft's journals." commented Dr Tom Stohlgren from the US Geologial Survey, Fort Collins. "The 'journals of the future' should be types of social networks, serving the interested community and reaching out to a wider audience, providing barrier-free, rapid and concise information, as well as access to underlying data. Surely, a crucial set of features for studying and managing biological invasions!" added Dr Stohlgren.
The journal provides automated cross-linking through the innovative Pensoft Taxon Profile tool revealing all taxa published. This includes the world's leading indexing and aggregation biodiversity platforms, such as the Global Biodiversity Information Facility (GBIF), Encyclopedia of Life (EOL), the International Plant Name Index (IPNI),MycoBank, Index Fungorum, ZooBank, the National Center for Biodiversity Information (NCBI), the Biodiversity Heritage Library (BHL), the bibliographic archives PubMed, PubMedCentral, and many others. NeoBiota will provide also a strong support and cutting-edge infrastructure for open data publishing through internationally recognized data repositories, such as GBIF, Genbank, Barcode of Life, Dryad, Pangaea and others.
NeoBiota will publish minimum two more issues by the end of 2011.