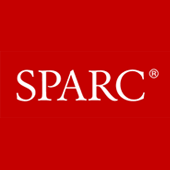 Public Library of Science changes the face of open-access publishing, again
Washington, DC – For blazing a new trail in open-access journals, inspiring broader change in scholarly publishing, and thriving along the way, SPARC (the Scholarly Publishing and Academic Resources Coalition) has named the Public Library of Science's (PLoS) PLoS ONE as the SPARC Innovator for June 2011.
Launched in 2006 by the San Francisco- and Cambridge-based non-profit publisher, PLoS ONE is an interdisciplinary journal and groundbreaking new model in which editors and reviewers do not assess the potential importance of the work submitted before publication. Instead, if the research is found solid, the author pays a flat fee and up it goes on the Web.
As when they launched PLoS in 2000, co-founders Pat Brown, Michael Eisen, and Harold Varmus considered the situation as scientists, this time frustrated by time wasted submitting, revising, and resubmitting papers. They aimed to eliminate the hassle of traditional journal publishing and help to get out research deemed worthy of joining the scientific literature through a set of objective criteria. Once vetted by their peers in this simplified approach, authors pay $1,350 per article and are published.
The innovative new model has led to tremendous success for PLoS ONE – from both publishing and financial perspectives – and for the Public Library of Science. In 2010, PLoS ONE published 6,800 articles – as compared to 1,200 in 2007 – and became self-sustaining. In four years, this one journal has become the largest peer-reviewed journal in existence; and, on its current trajectory, PLoS ONE could be publishing 3 percent of all biomedical literature in 2012. The Public Library of Science is now the world's largest not-for-profit open-access journal publisher.
"PLoS ONE is a game-changer," said Heather Joseph, executive director of SPARC (the Scholarly Publishing and Academic Resources Coalition). "It breaks through the preconception that authors – and readers – require a journal to determine the significance of scientific research, and demonstrates that the community is ready and willing to take on that role."
For details on how the Public Library of Science scales the PLoS ONE model and how other top publishers have been inspired to adopt the concept, read the full June 2011 SPARC Innovator Profile at http://www.arl.org/sparc/innovator.