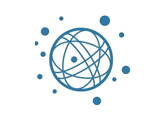 PLOS applauds the call for passage of the Federal Research Public Access Act (FRPAA) in the recently released report by the Brookings Institution. The report, "Building an Innovation-Based Economy", outlines policy recommendations for the U.S. economy. If signed into law, FRPAA would require open public access to research funded by eleven U.S. federal government agencies. Here in an excerpt from the report:
"The expectation of a wide dissemination of public research has inspired a bill that is currently being considered in Congress. We should support the Federal Research Public Access Act (HR4004, S2096) that mandates public dissemination of federally funded research within six months of publication (for agencies with extramural funding exceeding $100 million). The bill proposes an exclusion of classified research, books from which authors receive a royalty, and patentable discoveries. If some accommodation can be made to compensate for revenue lost by for-profit publishers of academic journals, we believe that this bill is consistent with the goal of pursuing widespread dissemination of the knowledge funded with public monies."
Earlier this year more than 41,000 scientists, Open Access advocates, and the general public signed a petition urging the White House to support this expansion of Open Access. The Brookings Institution report is yet another welcome voice.