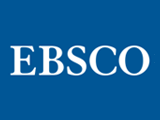 Metrics from Plum™ Analytics will now include usage statistics for articles and books that are available from EBSCO Information Services (EBSCO) databases and EBSCO Discovery Service. The article-level data from these databases will allow Plum Analytics' product PlumX to provide usage statistics on articles and books from tens of thousands of providers. This collaboration marks the first time the wealth of information about the actual usage per article such as abstract views, downloads, etc. can be measured across publishers.
Usage is one of five categories of metrics in PlumX, an impact dashboard that provides information on how research output is being utilized, interacted with, and talked about around the world. It delivers a more complete picture of research and answers questions about research impact by gathering metrics around artifacts such as articles, clinical trials, blog posts, grants, books, theses/dissertations, webpages and more. These metrics are then categorized into Usage, Captures, Mentions, Social Media and Citations.
Plum Analytics became a wholly owned subsidiary of EBSCO in January of 2014 and Plum Analytics President Andrea Michalek says that the relationship will help in achieving the goal to include metrics from as many sources as possible. "Including the usage statistics from EBSCO databases was a logical step because of our relationship but also because we can now gather statistics on millions of articles from more than 280 EBSCOhost databases and the EBSCO Discovery Service used worldwide. We look forward to including more sources in the future to provide as much information on research impact as possible."
Oliver Pesch, EBSCO Chief Product Strategist, says that including the usage statistics from EBSCO databases will provide valuable insight. "EBSCOhost is one of the most-used sites on the web for discovery of scholarly content with millions of article views and result clicks daily. The addition of EBSCOhost usage to PlumX provides researchers with a much more comprehensive view of the overall impact of a particular article."
Plum Analytics is the only company synthesizing metrics data for custom analysis for each organization and for publishers and presenting the metrics in a variety of ways including data visualizations like the Plum Print, dashboards, and widgets. To learn more about PlumX and Plum Analytics, or to see the current list of metrics that PlumX supports, please visit: www.plumanalytics.com.