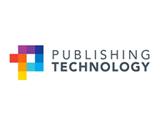 The number of publisher-owned online communities is set to more than double over the next two years, according to new research released today by Publishing Technology at The London Book Fair.
The study, conducted by Bowker Market Research, a service of ProQuest affiliate Bowker, found that two thirds of responding publishers currently host reader communities, and that this is set to rise to over 90% over the next two years. A quarter expect to have seven or more networks up and running by 2015, with many respondents predicting a huge growth in the number of online communities for their company, from a current average of 2.1, to more than five over the next two years.
The survey, which included UK and US publishers across trade and academic sectors, revealed that trade publishers are currently most engaged in this area with 86% of respondents owning an online community in some shape or form.
The study also investigated the rationale and perceived benefits for publishers moving into this arena, revealing that:
· 84% of publishers felt their spending on online communities would increase in the next two years with only 14% envisaging expenditure remaining stagnant
· 64% of publishers with online communities were convinced that their investment in this market is already paying off and a further 24% believed it would do so in the short term
· 73% of all the publishers interviewed felt that online communities helped or would help them to engage better with their audiences
· 72% of trade publishers said they helped or would help to increase direct relationships with customers and 45% claimed they provided or would provide good marketing support to sales channels
· 40% of academic and professional publishers said that increasing knowledge and understanding of customers was a key benefit, whilst 40% felt increasing content usage was a priority
Although currently only 16% of all respondents viewed online communities as viable direct sales channels, the formats that have benefited most from online community activity are e-books for trade publishers (40%) and online resources for academic publishers (67%).
Jane Tappuni, Business Development Director at Publishing Technology, commented: "Online communities are far more than a channel for selling books, these results send a clear message that both trade and academic publishers want to use these platforms to establish closer relationships with their core readers, be it to communicate with them directly or to better understand their needs."
She continued: "Online communities provide publishers with a way of striking up a direct rapport with their audiences and, at a time when publishing business models are evolving to become more consumer-focused, it comes as no surprise that publishers are ramping up investment in this area. This is the first major research that has been carried out in this field and the results are significant; they prove that publishers have moved far beyond the testing, experimental phase and now consider online communities to be a powerful tool that is an integral part of their marketing mix."
Jo Henry, Director, Bowker Market Research, said: "There is a substantial amount of activity going on in this area as publishers seek new ways in which to engage directly with their consumers. It is interesting to note that in this survey US publishers were not significantly more advanced than UK ones – and that trade publishers appear to be leading the way in developing online communities."
Key findings were made available at the joint Book Marketing Society (BMS)/Publishers Publicity Circle (PPC) London Book Fair panel on THE CAMPAIGN REVOLUTION: Reshaping the way publishers are reaching readers.
Trade and academic publishers in the UK and US were invited to contribute to the survey. The full results are available now on publishingtechnology.com/blog