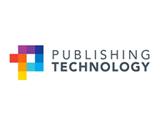 Publishing Technology and CNPIEC, the China National Publications Import and Export (Group) Corporation, are proud to announce the unveiling of the CNP eReading platform at the Beijing International Book Fair this week.
At launch, the site carries over 200,000 individual book titles from more than 300 international publishers, extending their reach into the rapidly growing Chinese market and attracting new readers to digest their academic content for the very first time.
Following a deal signed at the London Book Fair in 2012, the digital hub has been developed by Publishing Technology, a world-leading provider of content solutions for publishers, on a custom-built online publishing platform. CNPIEC, the largest and most highly-developed government sanctioned publication import and export group in China, will manage the new site which is available in both English and Mandarin.
The CNP eReading platform presents international publishers with an exclusive opportunity to showcase their foreign language journals and ebooks to previously untapped Chinese audiences. The site is set to increase its presence dramatically in the next year with the continued assistance of Publishing Technology, who will invite its 250 ingentaconnect customers to host over 12,000 journal publications on the platform.
In order to assist this outreach programme, Publishing Technology's extensive ingentaconnect client list of international publishers have been invited to the First International Journals Conference in China – held at the Wuhan International Expo Centre (September 14-16).
Mr Bogen Liu, Vice President of China Publishing Group and President of CNPIEC, commented: "We are thrilled with the CNP eReading platform. We have worked closely with Publishing Technology to deliver a product which has the potential to greatly widen the amount and diversity of foreign language content available in China. Publishing Technology's affiliation with publishers across the globe has significantly extended the volume of international content we can offer our customers."
George Lossius, CEO at Publishing Technology, stated: "We are extremely proud to play a continued role in the advancement of Chinese library digitisation and increasing the opportunities for international publishers to gain exposure in China. Our partnership with CNPIEC is helping the platform grow in strength and depth, whilst our connection with local digital publishing experts is benefiting our international clients. Our strong presence within China allows us to provide appreciable value and assistance to publishers who are understandably eager to meet the growing appetite for digital content in the world's largest growing market."