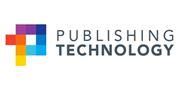 Publishing Technology plc has appointed Peter Blok as EVP of Global Professional Services and member of the executive team.
Peter will be responsible for all implementation projects of Publishing Technology's flagship enterprise software platform, advance, across its worldwide operations.
Peter has over 30 years' experience in global commercial operations and technology, including many major multi-site ERP system deployments, the largest of which spanned more than 50 international sites. His expertise includes managing portfolios of systems and management engagements that include ERP, document management, regulatory compliance and business process optimization. Peter's international experience includes postings in Japan, China, Switzerland, France, the UK, and North America.
George Lossius, CEO at Publishing Technology, commented: "We are delighted to welcome Peter to the team in this new position. His experience in this field will prove invaluable in delivering effectively to our customers as we implement our advance offering at publishers across the continents. In periods of challenging economic conditions and transformational pressures, we see it as even more essential that important projects are delivered effectively."
Prior to joining Publishing Technology, Peter was Vice President of Global Supply Chain at Celgene Corporation and Vice President of Global Professional Services at Invensys Corporation. He holds a PhD in chemical physics from New York University and received his formal training in finance and operations management from NYU Stern School of Business and the University of Pennsylvania's Wharton School.