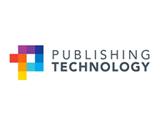 One of China's most prestigious trade and academic publishers, Zhonghua Book Company, has today announced that it will partner with Publishing Technology China to build a new pub2web powered website.
As part of a government-backed project, the deal will see the creation of a new digital publishing platform and management system, designed to accommodate Zhonghua Book Company's complete collection of ancient Chinese works, dating back to the publisher's inception in 1912.
The globally accessible site will be heavily customised in order to carry vertically displayed ancient Chinese text, traditionally viewed as a significant challenge in the digital world, and it will contain supplementary notes and information provided by subject-matter experts to accompany the published works.
With its three thousand year heritage specialising in the humanities sector and the publication of ancient Chinese texts, Zhonghua Book Company becomes the latest high profile name in the Chinese publishing industry to implement Publishing Technology's global content solutions, as the company expands its presence in the Chinese market.
Jun Xu, President of Zhonghua Book Company said, "This collection will provide our readers with a multi-dimensional knowledge system of ancient Chinese texts, academic works and knowledge references. The new site will present this collection of works, now enhanced with additional knowledge from traditional Chinese culture, in one place, and each text will be closely connected with others within the site, revolutionising the way these texts have previously been presented. This new resource will become an invaluable asset for academic and professional readers and is a significant step toward driving forward our digital publishing goals and changing the way we publish our works in the future."
Publishing Technology CEO, Michael Cairns, stated: "It is a privilege and honour to be signing this agreement with Zhonghua Book Company at the Beijing International Book Fair, one that marks a significant milestone in our rapidly expanding operations in China. Over the past two years we have successfully implemented advance and pub2web platforms for major Chinese publishers, witnessed a huge rise in the popularity of our CNP eReading platform and grown the Chinese side of our business substantially – we now have 60 members of staff based at our offices in Beijing, compared to just a handful three years ago. We've always said that, with the right offering, China is an exciting market to be a part of and this contract is further proof that validates this statement."
Michael Cairns and Jun Xu will participate in a special signing ceremony at the Beijing International Book Fair on 27 August 2014. The Publishing Technology CEO also gave a speech at the Beijing International Book Fair Forum on 26 August 2014 at 2.30pm.